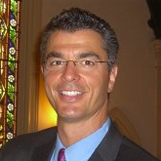 Gustavo Grodnitzky PhD
Organizational Leadership Development Expert
X
Program Descriptions
Foundations of Leadership
Leadership starts with fundamentals. Successful leaders require a sound working knowledge of "Emotional Intelligence" (EQ), which includes factors such as Intrapersonal Skills, Interpersonal Skills, Stress Management, Adaptability and General Mood. This presentation/workshop helps leaders understand and appreciate the fundamental roots and implications of EQ, and offers individualized roadmaps to leadership success.

Leading Effective Change
Change is the fundamental constant in business - just as it is in life. A leader's ability to effectively manage change ensures a competitive advantage in any dynamic business environment. Leaders who are ineffective in the face of change create upheaval for managers and employees alike. Successfully leading an organization through change requires both skill and finesse. This presentation/workshop presents the art and science of leading change, and offers participants a variety of solutions that ensure effective leadership.

Control vs. Influence
There is a time to control and a time to influence - but many leaders can't distinguish between the two. Successful leaders not only know the difference, but also recognize which to apply, and when. This presentation/workshop clearly defines control and influence, and guides leaders in their timing and application of each.

Organizational Culture
Organizational culture is much more than a company's policies, procedures, or documented operations manuals. It's a concept that involves the unwritten and unspoken rules of how things actually get done. Organizational culture is a "force" that naturally changes and grows. Successful leaders find ways to guide and direct its growth in a positive direction. This presentation/workshop helps leaders identify and influence the critical factors already at work in their corporate culture.

Working with other people's habits
Leadership would be easy if it weren't for some of the individuals that we must lead. Some employees with extraordinary skills also bring behaviors and habit patterns that make leading them a challenge. This presentation/ workshop focuses on the vital skills leaders must possess to effectively influence the "problem" behaviors of others.

Powerful Presentations
In every communication, a leader is presenting his or her ideas. It is imperative that leaders are aware of the specific skills that most effectively influence and persuade during any presentation. This presentation/workshop highlights the specific audience assessment skills and presentation tactics that enable leaders to clearly, concisely and persuasively present their points.

Transformative Conversations
Every conversation provides an opportunity. It is a chance to maintain the status quo or transform your situation, your relationship and your business. While we engage in conversations every day, most of us are unaware of the factors that can make those conversations powerful and transformative. This presentation/workshop identifies those factors, and helps leaders improve their skills and empower their communications.

Compelling Leadership
Compelling Leadership lies in one's ability to create an irresistible force that people will follow — not because they have to, but because they want to. This is the crux of successful leadership. In this presentation/workshop, participants learn the laws of compelling leadership and develop the skills required to lead, persuade and inspire.
Dr. Gustavo Grodnitzky, better known as Dr. Gustavo, is an organizational consultant and clinical psychologist. He is currently the President of Gustavo Grodnitzky, PLLC, an organizational consulting firm in the Denver, Colorado, area. Dr. Gustavo specializes in leadership development, strategic and tactical planning, and creating change in organizational culture.

Over the past 15 years, Dr. Gustavo has provided more than 1000 corporate and public presentations in the areas of leadership development, strategic and tactical planning, and creating change in organizational culture. He is currently in particular demand for his expertise in the areas of integrating a multigenerational workforce and cultivating cultures of success. He has worked extensively with a broad range of organizations, including: Mercedes-Benz, Eli Lilly, N.A.S.A., Starbucks, BB&T, International Paper, and Blue Cross Blue Shield.

Dr. Gustavo has presented at a variety of national and international professional conferences and has written several manuscripts for publication. His most recent publication is a review of a text regarding Emotional Intelligence in the workplace. His upcoming book, "Culture Trumps Everything" will be published in 2014 by Blooming Twig Books, New York.

Dr. Gustavo holds a Ph.D. in Clinical and School Psychology from Hofstra University in New York. He is fluent in both English and Spanish, having been born in Buenos Aires, Argentina and raised in New York.