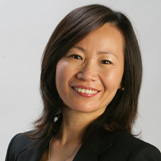 Haiyan Wang
Expert on China & Global Strategy
Traveling From
District of Columbia
X
Program Descriptions
China's progress: can it breach the Great Wall?
Even when China reaches the size of the US economy by 2025, it will still be relatively poor,said Haiyan Wang, Adjunct Strategy Professor at INSEAD and Managing Partner of the China India Institute, noting that China's income per capita would be only a quarter of that of the United States. It still has a long way to go,she said, addressing several areas in need of transformation. First, China has to shift from an export-driven economy to one relying on domestic consumption. Second, China has to move toward innovation and away from imitation. But innovation will happen, driven by the sheer number of scientists and engineers, government pumping in a lot of money and the spillover effect from MNC (multinational corporations) labs in China, she added.

Getting China and India Right
Business leaders of far too many companies see still China and India from the lens of off-shoring and cost reduction and limit their marketing to the top 5-10 percent of the richest consumers. Over the next 5-10 years, such short-sightedness will likely prove to be a fatal mistake. Based on solid data and rich examples, we point out that China and India are the only two countries in the world that simultaneously constitute four game-changing realities: mega-markets for almost every product and service, platforms to dramatically reduce a company's global cost structure, platforms to significantly boost a company's global technology and innovation base, and springboards for the emergence of new fearsome global competitors. This talk will outline how companies can leverage the market and the resource opportunities presented by the China and India phenomenon to achieve global dominance within their particular industries.

Dragons and Tigers on the Global Stage - What It Means to You
As illustrated by companies such as India's Tata Motors and Infosys, China's Huawei Technologies and Haier Group, Brazil's Embraer, and Mexico's Cemex, this is the era of the emerging market multinational. In 1995, there were only 5 companies from China and India in the Fortune Global 500 list. In 2009, the number was 44. By 2020, it could grow to 150. Given the scale and growth rates of emerging economies coupled with access to global capital and global talent, it has now become much easier for an ambitious company from an emerging conomy to become a global powerhouse and compete head-on with established giants such as Nissan, IBM, Cisco, and the like. This talk will focus on the forces that are propelling the rise of the emerging market multinational, the opportunities and challenges they face, the relative strengths and weaknesses of the Chinese dragons versus the Indian tigers, and how established companies from developed economies can compete effectively with these challengers.

How China Sees The World - And What It Means to You
China is everywhere - in the daily papers you read, in the products you purchase. Some see China as mega opportunities to pursue for business and personal growth. Some fear the threats. To date, most portraits of China are provided by westerners and run a serious risk of being superficial or even wrong.
As in a chess game, who wins or loses depends not just on how good you are, but crucially also on how well you understand your counterpart. Whether you are selling to, buying from, partnering, or competing with China, understanding how China sees the world including itself will make you smarter in your dealings with the Chinese. Haiyan Wang presents an insider's perspective on how people from various social layers of China - political figures, business leaders, professionals, urban laborers, farmers, and youth - see the shifting landscape and their role in it. She will bring alive the hot button issues facing people from different walks of China. It is these hot button issues that matter to government and business decision makers within China as well as outside.

Cultivating A Global Mindset
Faced with a rapidly changing global landscape, many people continue to rely on their old lenses to make sense of the world around them. The winning global leaders, whether individuals or companies, will be the ones with a global mindset who truly grasp the unprecedented transformation of the global economy, and possess the capabilities to sense, filter, and integrate diverse opportunities on a global scale ahead of the pack.
Haiyan Wang is Managing Partner of the China India Institute, a Washington DC based research consultancy with a focus on creating winning global strategies that leverage the transformational rise of China and India. She has also been an Adjunct Professor of Strategy at INSEAD. Haiyan has been listed by Thinkers 50 in "On the Guru Radar" and short listed for the "2011 Global Village Award." She has also been included in the list of "New Guru" by The Economic Times.

Ms. Wang co-writes a regular column for Bloomberg BusinessWeek and blogs for Harvard Business Review. She is the co-author of two highly acclaimed books: Getting China and India Right (which received the 2009 Axiom Book Awards' Silver Prize as one of the world's two best books on globalization/international business) and The Quest for Global Dominance (2nd Edition). Her co-authored new book The Silk Road Rediscovered: How Indian and Chinese Companies Are Becoming Globally Stronger by Winning in Each Other's Markets will be published by Wiley in April of 2014.

Her opinion pieces have appeared in top international media such as The Wall Street Journal, BusinessWeek, Financial Times, Chief Executive, Wired, The Economic Times, China Daily, The Times of India, South China Morning Post, as well as other outlets. She has also been frequently interviewed by CNBC, The Wall Street Journal, Fox Business, India Today, CCTV, CNN Expansión, Shanghai Daily, INSEAD Knowledge, and other prominent business media.

A native of China, Ms. Wang has spent the last twenty years consulting for and managing multinational business operations in China and the United States in several different industry sectors. Haiyan speaks at major conferences such as the Summer Davos, TEDx, Economist, CNN Expansión, Brookings Institution as well as corporate forums in the United States, Europe, Asia, and Latin America.

Haiyan was among the first batch of Chinese to study international business shortly after China embarked on economic reforms and opened its doors to the outside world. In the mid-1980s, she published several papers on China's foreign trade reform in Chinese journals such as International Business and International Trade Tribune.

In the United States, Haiyan began her career working as a management consultant with Princeton, NJ based Kepner-Tregoe, Inc.. She provided executive training and consulting services in the areas of strategic decision-making, complex project management, and organizational process redesign. Her clients included some of the largest corporations in the U.S. and Asia including Johnson & Johnson, Corning, Sprint, and the Singapore-based Far East Ship Yard.

She also served as Director of Business Development at E-Steel Corporation, a New York based pioneer in e-marketplace in the global steel industry. At E-Steel, she led the company's efforts to form partnerships between the company and top Chinese steel producers such as BaoSteel.

Haiyan also served as a senior marketing and operations executive at PTI Inc., a global manufacturer and wholesaler of consumer products with supply chain operations in the US, China and Vietnam. She helped to realign the company's strategic focus to service top retail chains such as Target, IKEA, Kohl's, and J.C. Penney.

Haiyan received a bachelor's degree in Economics from the Shanghai Institute of Foreign Trade and a master's degree in International Business from the University of International Business and Economics in Beijing. She also holds an M.B.A. from The University of Maryland at College Park.