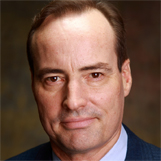 Harry Dent, Jr.
Futurist and Expert in Helping People Understand Change
Traveling From
Puerto Rico
X
Program Descriptions
The Great Boom Ahead
Business consultant Dent contends that economic trends are highly predictable and forecasts an unprecedented boom in the late '90s. The Harvard economist offers the audience practical advice on taking advantage of the situation.

Effective Business Strategies
This program focuses on Dent's three business strategies - premium, discount, and standard. How the three strategies will evolve and the challenge of moving premium products into the mainstream.
Why Book Harry Dent, Jr.?
Using exciting new research, developed from years of hands-on business experience, Harry Dent predicts a refreshingly positive and understandable view of the future. He also suggests practical applications at all levels, from business and investment strategy, to jobs and changes in the workplace. Although Dent fortold mild setbacks between mid 1995 and 1996, Dent's contrarian forecasts promote a new era of prosperity.
Harry S. Dent Jr. studied economics in college in the '70s, but found it vague and inconclusive. He became so disillusioned by the state of his chosen profession that he turned his back on it. Instead, he threw himself into the burgeoning new science of finance where identifying and studying demographic, technological, consumer and many, many other trends empowered him to forecast economic changes.

Since then, he's spoken to executives, financial advisors and investors around the world. He's appeared on "Good Morning America," PBS, CNBC and CNN/Fox News. He's been featured in Barron's, Investor's Business Daily, Entrepreneur, Fortune, Success, U.S. News and World Report, Business Week, The Wall Street Journal, American Demographics and Omni. He is a regular guest on Fox Business's "America's Nightly Scorecard."

Harry has written numerous books over the years. In his book The Great Boom Ahead, published in 1992, he stood virtually alone in accurately forecasting the unanticipated boom of the 1990s. That same year he authored two consecutive best sellers: The Roaring 2000s and The Roaring 2000s Investor (Simon and Schuster).

In The Next Great Bubble Boom, he offered a comprehensive forecast for the following two decades.

In The Great Depression Ahead, he outlined how the next great downturn is likely to unfold in three stages, with an interim boom stage between 2012 and 2017 before the long-term slowdown finally turns into the next global boom in the early 2020s.

In The Great Crash Ahead (2011), he outlined how the next great crash is likely to unfold in the coming months. He explained why there is nothing the government can do to protect us as deflation takes hold of the economy.

In The Demographic Cliff – How to Survive and Prosper During the Great Deflation, shows why we're facing a "great deflation" after five years of stimulus — and what to do about it now.

In Harry's latest book, The Sale of a Lifetime: How the Great Bubble Burst of 2017-2019 Can Make You Rich, he reveals the secret behind many of the largest (and fastest!) fortunes in history can create a profits windfall that will last you generations.

Today, he uses the research he developed from years of hands-on business experience to offer readers a positive, easy-to-understand view of the economic future by heading up Dent Research.

Harry received his MBA from Harvard Business School, where he was a Baker Scholar and was elected to the Century Club for leadership excellence.