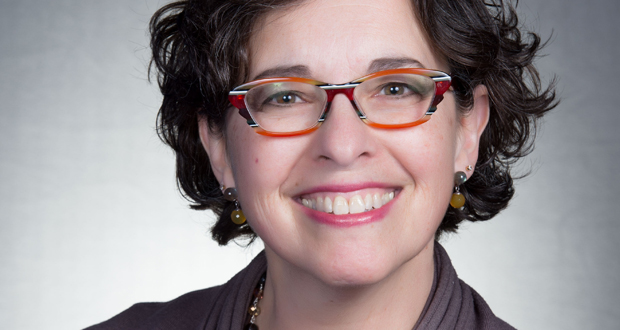 Hedy Wald, PhD.
"INTEGRATIVE RESILIENCE"- Promoting Resilience, Wellbeing, & Vitality in Healthcare Professions Education & Organizations
Traveling From
Massachusetts
X
Program Descriptions
The Becoming: Crafting a Story of You for Resilience and Vitality
Health care professions practitioners, faculty, and trainees are at risk for stress and burnout, which can impact well-being and optimal patient care. Within "The Becoming," the dynamic lifelong process of professional formation, "3R's" – Reflection, Relationships, Resourcefulness – can inspire, enrich, and fortify us as we craft our own story for resilience and vitality. Reflective writing-enhanced reflection, in particular, can serve as a "Resiliency Workout" and help us reconnect to our own heart, values, passion, and humanity. Dr. Hedy Wald will discuss how we can effectively serve as our own "reflective coach," utilizing a "3R toolkit" approach to enhance resiliency and wellbeing for ourselves and our organizations. A partnership of individual skills and workplace factors as a shared commitment for cultivating a sustainable "culture of resilience and wellbeing" will be discussed.

EXPERIENTIAL WORKSHOPS:
Awareness, Reflection, & Meaning-Making: Creating A Professional Toolkit for Resilience and Wellbeing-An Experiential Session


Self-Awareness, Reflection, and Meaning-Making: Mind-Body Medicine and Reflective Writing for Promoting Resiliency and Wellbeing - An Experiential Session

Caring for Our Patients, Our Students, Ourselves: The Power of Narrative
The power of narrative…to humanize, to heal, to transform healthcare and health policy. Health benefits of narrative for patients are well documented and both patients' and caregivers' (family and professional) narratives can inform public health and research policy agendas. In a rapidly changing, increasingly technologic healthcare environment, however, how can we, within health professions education, maintain the centrality of narrative for competent and compassionate relationship-centered healthcare? Interactive (guided) reflective writing and reading literature can deepen understanding of the patient's experience of illness, cultivate and preserve empathy, and foster reflective capacity, ideally strengthening the physician-patient relationship. Join Dr. Hedy Wald as she discusses the role of narrative for optimizing patient care and the use of interactive reflective writing –enhanced reflection to support healthy professional identity formation and resilience/wellbeing in health professions education and practice. Dr. Wald brings educational and experiential lenses with her medical education scholarship as well as the illness narrative turn of her life and will share excerpts of her published essays and poetry.
Hedy S. Wald, PhD is Clinical Professor of Family Medicine; Warren Alpert Medical School of Brown University, Director of Resident Resilience/Wellbeing-Residency Programs in Child Neurology and Neurodevelopmental Disabilities; Boston Children's Hospital-Harvard Medical School and Faculty, Harvard Medical School-Global Pediatrics Leadership. Dr. Wald has been recognized with Dean's Excellence in Teaching Awards, served as a Fulbright Scholar in medical education for Ben Gurion University of Health Sciences, Israel, and is a Gold Humanism Foundation Harvard-Macy Scholar. Dr. Wald has been a Visiting Professor at over 50 healthcare professions schools and healthcare organizations world-wide, presenting on promoting resilience and wellbeing in healthcare professions education and practice as well as on reflective writing-enhanced reflection supporting professional identity formation. Her presentations including a recent plenary for 4,000 health professions educators and administrators in Basel (Association of Medical Education in Europe) are energetic and inspiring. Her creative writing has been published in literary and medical journals and noted by the New York Times.