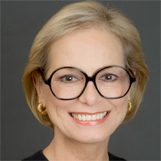 Hilka Klinkenberg
International Etiquette Expert, Author
X
Program Descriptions
Outshining the Competition
This program is designed to address the needs of sales and marketing executives who interact with clients in a constant stream of meetings and business entertaining. An investment in this program ensures that the corporation's sales and marketing executives will be perceived in a way that reflects favorably on the company and enhances the interpersonal relationships so crucial to sales success.

Becoming World-Class
This program is designed for senior executives and those rapidly ascending the corporate ladder who interact not only with clients, but also with bankers, lawyers, investors and the media as well as with the employees who keep the wheels of industry humming smoothly. It is designed for those executives who must represent their company favorably in numerous situations.

Coming to America
A program designed for business executives from other cultures who are being relocated to the USA. Participants learn to understand and to adapt to American business culture without sacrificing their own culture.

Interacting in the Global Business Arena program
This lecture, presented either in country-specific or generic format, is designed to help international business travelers negotiate the intricacies of business abroad with the same ease and confidence that they would at home. The many little faux pas that undermine international business ventures can be circumvented with an investment in this program.
Hilka Klinkenberg, founder and managing director of Etiquette International, is the author of At Ease…Professionally (Bonus Books). As a recognized expert in the field of business etiquette and international protocol she contributes to a variety of publications and web sites around the world and is quoted frequently in major magazines and newspapers such as Business Week, Investor's Business Daily, Wall Street Journal, and Crain's. Hilka has also been a regular guest on hundreds of radio and television programs.

Hilka brings a unique blend of experience to benefit her clients. When American business went global in the '80's, she realized there was a need for American business executives to understand the nuances of interacting with colleagues and clients from different cultures. In the years she had lived and worked in Canada, England, France, Germany and Italy prior to moving to New York City, she had learned, too often from painful personal experience, the value of adapting to other cultures to avoid costly faux pas. That learning was further reinforced while working with companies in Asia. When dealing with businessmen from other countries, she recognized in them some of the overwhelming confusion she herself had felt when she first moved to the USA. She realized that her experience could also benefit these international businessmen.

Very soon, executives requested that, in addition to the international training, she teach their employees to represent them well at business lunches and dinners by coming to the table with style and grace. The lessons she had learned as a child growing up in a European home and later socializing at all strata of society became an added benefit for her clients.

As a former high-fashion model who graced the magazines and runways of the world's major fashion capitals, Hilka knows how to help people put their best foot forward with poise and confidence. After all, modeling is the ultimate first impression business. Hilka understands all the components that go into making the right impression every time. Modeling also taught Hilka a number of other skills - flexibility, adaptability, handling compliments and criticism and how to be a team player - that comes with working every day with different people in a different environment in which you are the product.

Through years of acting, voice and speech training, Hilka turned herself from a self-described cripplingly-shy and mumbling youth into a polished professional speaker. She now addresses audiences from one to 1000, and she can teach her clients the skills necessary to present themselves effectively in a variety of situations. Over the years, Hilka has learned not only how to speak, but also how to listen. Through her extensive training and experience as a volunteer telephone crisis counselor, Hilka learned the interpersonal communication and listening skills she shares with her clients.

With her wide-ranging business background, Hilka understands the needs of corporate and sales executives as well as of entrepreneurs. Before starting Etiquette International in 1989, Hilka showed her entrepreneurial streak by starting and growing a successful advertising space sales agency. Later, as the Director of Communications for a men's outerwear firm, Hilka was responsible for developing the company's image, launching new products and developing effective public relations campaigns in addition to her managerial duties.

Because of her varied international background, clients turn to Hilka to assess their strengths and weaknesses objectively and tactfully suggest concrete, proven methods for improvement in specific areas. Hilka helps her clients understand what they need to know to be more polished and to outshine the competition at home and abroad and then to implement these techniques until the desired results are achieved. That's why Hilka is constantly rated #1, whether coaching executives and professionals one-on-one, working with groups of employees at all levels from the back room to the boardroom, or addressing large audiences at conferences and conventions.