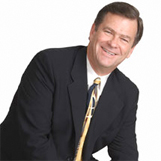 Ian Percy
Sound Theory, Street-Wise Experience, Limitless Humor
X
Program Descriptions
Thinking Without a Box!
Applying quantum principles for greater performance and profitability.

From Problems to Possibilities
Redefining leadership.

The Profitable Power of Purpose
How your reach determines your revenue!

Free the Chickens!
How to lead people out of paralyzing fear and into productive freedom.

Alignment
The secret sauce of success
If you are looking for unusually high 'Return On Investment' from your keynote speaker, this is the man you want. Ian Percy enables your corporation or association members to see in a new way, what it takes to achieve and sustain not only profitable competitive leadership but joy in the meaning of their work.

The impact he has - whether in Europe, the Far East or North America - with corporate executives, scientists or sales people - in healthcare, technology, finance or Association events - is unlike anything you have ever witnessed before. Whether he is revealing insights into leadership, change strategies, corporate vision or collaborative high performance teamwork, you can be sure your event will have a deep and lasting impact on people.

On top of world-class content, Ian is one entertaining and inspiring speaker! He is one of only three speakers in the world admitted to both the US and Canadian Speaking Halls of Fame, and was declared "One of the top 21 speakers for the 21st century" by Successful Meetings magazine.

If you are planning an event in which you simply must reach the minds, hearts and souls of the participants - you need to bring in Ian Percy.

Few speakers connect as deeply with an audience as does Ian. His ability to draw out the passion and purpose of every individual enables you to harness that power to unify your team and break down silos; get through difficult times, successfully carry out complex change; build loyalty with your customers; strengthen embership involvement, or surpass an impossible revenue goal - whatever your intention.

This is why Ian was called when:
Creative Memories wanted someone to arouse the passions of 8,000 distributors and send sales soaring.
KPMG wanted to conduct a powerful orientation for new partners from 35 countries.
US Bank wanted to strengthen their connection with major corporate clients.
Microsoft wanted to unify and streamline their service and support functions around the world.
Saudi Arabian conglomerate Dallah Albaraka wanted someone to convey new concepts of leadership to 90 of its key Presidents.
Sodexho wanted to raise the customer service bar for 1,500 of its senior managers.
MDRT chose him (after reviewing 400 other speaker's videos) to help close their prestigious convention attended by 7,000 top insurance professionals from around the world.

Ian's ability to blend insight and unending humor is acclaimed around the world. His hilarious and all too human stories drive home point after point, resulting in a wonderfully life-changing event for everyone in your audience.

An Organizational Psychologist, Ian's ground-breaking book on leadership, Going Deep, ranked 4th on the Books for Business bestseller list. His book The 7 Secrets to a Life of Meaning is creating a stir by helping people discover what they are truly meant to do with their lives. And his newest book/CD set on collaboration, The 11 Commandments for an Enthusiastic Team, is bought by the carton for all kinds of teams determined to improve their unity and productivity. Ian is also a popular and regular columnist on performance improvement for Human Capital magazine which is distributed to over 40,000 HR leaders.

Ian is at home with scientists, sales people, senior executives, hourly employees, technology types, multi-cultural audiences - and has experienced virtually any industry you can think of! He is particularly experienced and powerful in difficult or sensitive situations like a recent merger, pending and unwelcome change, exhausted or discouraged people, sudden change in leadership, and so on. With Ian, you can be absolutely confident no matter what the situation! Even the INS has declared Ian, a Canadian living in Arizona, an "alien of extra-ordinary ability" and you do not want to argue with the INS!
Books