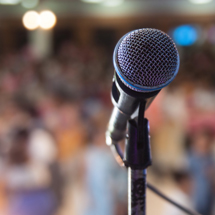 JR Brow is a full-time professional Standup Comedian, Humorist and Master of Ceremonies, with over 28-years of public speaking experience.

With over 100 universities and colleges under his belt, JR has delighted audiences nationwide. Internationally, he has performed in 25 countries for corporations, entrepreneurial organizations and military establishments. His proudest moments on stage have been for those in the armed forces. "These men and women are so grateful for us comics. They can't thank us enough for flying halfway around the world, putting ourselves in harm's way just to get up on stage and help to bring their hearts and minds back home, if only for a brief moment."

JR's television appearances on CBS's "The Late Late Show" and Comedy Central's "Live at Gotham" helped to land his debut comedy album, "Dumber By The Decade," on numerous radio platforms such as Sirius / XM, Spotify and Pandora.