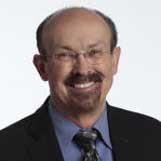 Jack Groppel, PhD
Nutritionist, Fitness & Performance Expert
X
Program Descriptions
The Pulse of High Performance: Life is a Series of Sprints, not a Marathon: The conventional wisdom is that the best way to manage the endless demands of our work lives is to assume the mentality of a marathoner, conserving energy in order to stay the course over many years without burning out. In fact, sustained high performance requires the mentality of a sprinter--fully engaging for clearly defined periods of time and then strategically recovering. To live like a sprinter is to break work down into a series of manageable intervals--fully engaging and then fully recovering. This principle is called oscillation and it creates a powerful pulse that drives greater efficiency, improved health and happiness, and sustained high performance.
Fully Engaged--Managing Energy to Maximize Performance: Nearly 75 percent of American workers are disengaged, according to data collected by the Gallup Organization. To be fully engaged, one must be physically energized, emotionally connected, mentally focused and spiritually aligned with the mission of their organization. Drawing on 25 years of experience working with world-class athletes and other elite performers, this presentation describes a unique science-based system for driving full engagement, grounded in the management of personal energy and the development of highly precise performance rituals.
The Making of a Corporate Athlete: As demand accelerates, many executives lack the capacity to sustain high performance – especially under pressure. The creators of the Corporate Athlete performance model, described in a January 2001 Harvard Business Review article ("The Making of a Corporate Athlete"), argue that in order for executives to achieve sustained high performance, they must learn to train in the same systematic ways that elite athletes do. This requires drawing on four separate but interconnected sources of energy to achieve sustained high performance. This presentation outlines the multidimensional training strategies adopted by executives and managers at more than two-dozen Fortune 100 companies.
Building Individual and Organizational Capacity in the Age of Overload: Individuals and organizations are facing greater demands than ever. Talent and skill are not sufficient to drive full engagement. The elusive "X" factor in high performance is multidimensional capacity. Sustaining high performance and effectively managing energy requires systematically building individual capacity and organizational capacity, by aligning the mission of individuals with those of the organization.
The Fully Engaged Leader: The most important dynamic of leadership is the ability to ignite, focus, and sustain people's energy in the service of a mission. The fully engaged leader must be physically energized, emotionally connected, mentally focused and spiritually aligned with the corporate mission. Each of these capacities are necessary, none is sufficient by itself. The fully engaged leader learns to draw on all four sources of energy and to consciously cultivate them throughout their organizations. Doing so requires leaders committed not just to training themselves in the same systematic way that elite athletes do, but also in building an organization that values and provides time for individuals to regularly train to build their capacity.
Why Book Jack Groppel?


He is an authority on the application of sport science to human performance, helping both business executives and athletes increase performance levels.
He illustrates how high performing leaders and healthy employees are more engaged and play an important role in the success of their team.
Dr. Jack Groppel is an expert in fitness and nutrition. Dr. Groppel is an Adjunct Professor of Management at the J.L. Kellogg School of Management at Northwestern University. A world renowned professional speaker, he has shared the speaking platform with world figures ranging from former Presidents George Bush and Gerald Ford to Secretary of State Colin Powell, and actor Christopher Reeve.
Dr. Groppel is the Engagement columnist for Chief Learning Officer magazine, a professional publication dedicated to innovations in training and learning. His most recent book is The Corporate Athlete, which Leonard Lauder, Chairman and CEO of the Estée Lauder Companies called, "must reading for everyone who wants to manage his or her business, career, or profession effectively while living a balanced life." Dr. Groppel has also written more than 400 articles about stress, fitness, and nutrition.
A Fellow in the American College of Sports Medicine, Dr. Groppel is also a Board certified nutritionist in the American College of Nutrition, a former Research Associate to the U.S. Olympic Training Center, and served for 14 years as the Chair of the National Sport Science Committee of the United States Tennis Association. He currently is the Honorary Chair of this committee.
Dr. Groppel developed the Corporate Athlete® concept for his training program while serving as an associate professor of kinesiology and bioengineering at the University of Illinois helping both business executives and athletes increase performance levels.