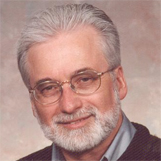 Jack Pachuta
Who Killed The $ale? -Mystery Seminar
X
Program Descriptions
Developing the Agenda
Client needs are identified to focus on specific organizational requirements.

Establishing Objectives
Goals and objectives are developed to determine the content of the training material.

Selecting the Suspects
Staff members are selected to play the roles of the key suspects and supplied with information about their characters.
Formulating Teams
Investigative teams are designated to work together during the investigation.

Personalizing the Information
Each person is given a personalized Casebook which contains important information and clues about the case.

Solving the Case
After information has been analyzed, teams reach individual solutions to the case.
For 20-plus years, Jack Pachuta has been a consultant, trainer, and speaker, working with organizations on three continents. As the field director of the first interactive use of cable television in North America, he helped change the way mass media is perceived. As a vice president of a corporation named one of Forbes' Magazine's "200 Best Small Companies," he headed its training, communications, and project management functions.

Holding masters degrees from both the University of Southern California and Michigan State University, Jack is on the adjunct faculty of Cardinal Stritch University, and is a senior faculty member of the Keller Graduate School of Management. Currently, the president and owner of Management Strategies, Inc., Jack works with clients to improve their communications, negotiations skills, sales, and organizational culture. His clients have included Jockey International, ShopKo Stores, Maytag, Satellite Industries, Kaytee Products, Andersen Consulting, Thomson Audio Hong Kong, the Asia Pacific Institute for Management Development in Singapore, Economotechnical Multi-Finance in Athens, Greece, and Connex of Bucharest, Romania.

Jack met his English wife, Renira, over breakfast in Portugal while they were both living in Germany. They now have two daughters, a cat, and a house next to a Christmas tree farm in the Midwest. Jack is a member of the National Speakers Association.