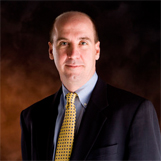 Jack Uldrich
Trend Expert & Global Futurist
X
Program Descriptions
How to Think Like a Futurist
The average lifespan of a Fortune 1000 company is 15 years–and dropping. Why is this happening? Primarily, it's because companies are so focused on the present, they fail to appreciate how the world of tomorrow is changing. Smart companies hire futurists to survive. Wise companies learn how to think like a futurist and instill a "future mindset" throughout their organization.

In this interactive, engaging and educational seminar, best-selling author and renowned global futurist Jack Uldrich will instruct you and your team on how to "think like a futurist" and "future-proof" your organization in the process. Specifically, audiences will:


Understand the trends transforming the world of tomorrow and learn how to become aware of what is coming next before your competitors;
Develop an appreciation for both why humility is critical in navigating the uncharted waters of tomorrow and why unlearning will be as important as learning in the future;
Learn how to take action in the face of uncertainty, ambiguity, and rapidly changing conditions;
Most importantly, you will adopt the mindset and acquire the tools to begin creating the future yourself.

Vuja De: A Futurist Takes a Backwards Stroll into Your World of Tomorrow
Winston Churchill once said, "The farther back one can look, the farther ahead one can see." He was right. And what better time for any organization to look into the future than when celebrating 25, 50 or 100 years of success? 
Global futurist and best-selling author Jack Uldrich has the unique ability to use yesterday's history lessons as a prism for helping his clients and his audiences understand how the world of tomorrow will be transformed. He has created dozens of customized keynote presentations for centennial celebrations as well as diamond, golden and silver anniversaries. From organizations as diverse as the Casualty Actuarial Society and Stiles Machinery to the Cleveland Community College, TD Bank and the International Card Manufacturers Association, Jack always leaves his audiences proud of their rich tradition and past accomplishments but poised to confidently create their new future. Find out how he can do the same for your organization or company.

Question the Future
Today, the greatest change is the rate of change itself. Put another way, society is transitioning to a period of constant transition. The net effect is that "answers" about the future are decreasing in value. This reality is, paradoxically, placing greater emphasis on the need to ask better questions.

In this thought-provoking but practical presentation, global futurist and best-selling author Jack Uldrich shares with his audience how the art and science of framing and asking better questions can not only help individuals and organizations survive tomorrow's rapidly changing environment but thrive by providing the key insights necessary for confidently creating their own future.

The Big AHA: How to Future-Proof Yourself Against Tomorrow's Transformational Trends, Today which he can customize for virtually any industry. In the presentation, Jack specifically addresses the real technological change that all of us will face in the coming years. In that title, the acronym AHA stands for Awareness, Humility and Action. Awareness and Action are pretty intuitive, and to us, Humility addresses the need to "unlearn" specific habits, customs, beliefs and ideas that we can--and must--unlearn. Jack will share vivid analogies and memorablestories so all your clients will leave with information applicable to them.

The Unlearning Curve
An extensive one-day program, this interactive seminar utilizes a series of provocative questions and exercises to explain why unlearning is necessary. It then takes participants then through a six-step process that shows leaders how to unlearn many of their deepest and longest-held assumptions, beliefs, habits and ideas. It is ideal for any organization struggling with change or for those organizations wishing to exploit the next great opportunity.

Jump the Curve: 50 Essential Strategies to Help Companies Deal with Emerging Technologies
Based on Jack's book by the same name released in 2009 by Adams Media, Jack explores how exponential trends in information technology, biotechnology, robotics, manufacturing, material science and nanotechnology, are all converging at this unique moment in history. Uldrich's presentation lays out ten specific strategies that executives, businesses and industries can use to navigate and survive in this era of unparalleled change.

The Exponential Executive
The topic of Jack Uldrich's forthcoming book of the same name; this fast-paced, entertaining and enlightening presentation (which is also available as either a full or half-day seminar) introduces his audience to the reality of exponential technological change and then provides 11 tangible leadership characteristics designed to help executives and managers navigate and lead their organizations through this era of accelerating change.
Jack Uldrich is a renowned global futurist, independent scholar, sought-after business speaker, and best-selling author. His books include the best-selling, The Next Big Thing is Really Small: How Nanotechnology Will Change the Future of Your Business, and the award-winning books, Into the Unknown: Leadership Lessons from Lewis & Clark's Daring Westward Expedition and Jump the Curve: 50 Essential Strategies to Help Your Company Stay Ahead of Emerging Technologies. He is also the author of Green Investing: A Guide to Making Money through Environment-Friendly Stocks. His most recent works include Higher Unlearning: 39 Post-Requisite Lessons for Achieving a Successful Future (2011) and Foresight 2020: A Futurist Explores the Trends Transforming Tomorrow (2012).
Mr. Uldrich's other written works have appeared in The Wall Street Journal, BusinessWeek, The Futurist, Future Quarterly Research, The Wall Street Reporter, Leader to Leader, Management Quarterly, and hundreds of other newspapers and publications around the country. He is also a frequent guest of the media worldwide—having appeared on CNN, MSNBC, and National Public Radio on numerous occasions.
In addition to speaking on future trends, emerging technologies, innovation, change management and leadership, Uldrich is a leading expert on assisting businesses adapt. He has served as an advisor to Fortune 1000 companies and is noted for his ability to deliver provocative, new perspectives on competitive advantage, organizational change and transformational leadership.
Highly regarded for his unique ability to present complex information in an entertaining, understandable and digestible manner that stays with his audiences long afterwards, Uldrich has spoken to hundreds of businesses and organizations, including IBM, Cisco, WiPro, Wells Fargo, General Electric, General Mills, United Healthcare, Pepsico, the Young Presidents Organization (YPO), Pfizer, Invitrogen, St. Jude Medical, AG Schering, Imation, Fairview Hospitals, Touchstone Energy, The Insurance Service Organization, The National Kitchen & Bath Association, The National Paint & Coatings Association and dozens more.
Books