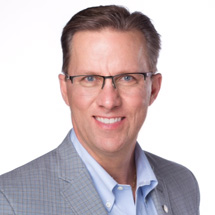 Jake Poore
Change Agent for Service Cultures
X
Program Descriptions
The Leader's Role in Building and Sustaining Exceptional Patient Experiences
Whether you have a title or not, everyone is a leader. We all have a circle of influence on others. Great leaders not only take care of our patients and customers, they inspire their colleagues and associates. In this session, participants will understand both the approach and the tools successful leaders use to elevate experiences to world-class status.

Creating Exceptional Patient Experiences – Every Patient, Every Day
Patients today say they want to be treated as individuals and not just identified by their acuity or clinical ID number. They tell us that exceptional experiences occur when we consistently meet their expectations on what we provide (the clinical care side) while exceeding their expectations on how we provide it (the service side).
Go with Jake as he takes you on a journey, looking at some of the best practices and lessons learned from organizations known for their world-class service, delivered consistently and seamlessly through the eyes of their customers. In this engaging presentation, Jake will share his insights and experiences on the secrets to success and how you can build it within your own service area.

Exceptional Patient Experiences: It Must Be Who You Are… Not Merely What You Do
Everyone today wants to know how to get their patient satisfaction scores to go up and stay up. But, improving the Patient Experience can no longer be merely an initiative, side project or the stuff of an ad hoc task force. Delivering excellent patient experiences consistently must be part of your organization's DNA – a reflection of who you are as a healthcare provider. In this dynamic presentation, Jake will share a simple tool to help you weave loyalty into your operational protocols. He'll share the two levels of every patient interaction and how, when those levels are balanced, trust is established and reinforced between patients and caregivers. This simple-but-elegant concept not only applies to individual patient interactions; it will also impact your team huddles and meetings, how you conduct employee one-on-ones, how you write your daily emails — in short, it will show the value of treating employees exactly the way you want them to treat patients.

Is it Only About the Clinical Expertise or the Newest Machines? 
Or Do Patients Want More?
We're living in an Experience Economy where patients are consumers, and consumers have more choices than ever before. Overall, clinical excellence is consistent among care facilities; but the real opportunity, or key differentiator, is in your organization's ability to consistently exceed expectations on the service side of care.
How do you move from merely satisfying patients to loyalty and ultimately, advocacy?

How do you earn higher patient satisfaction scores, inspire a highly engaged workforce, and produce a more robust bottom line?

The key to driving each of these outcomes is to deliver a Patient Experience that not only meets clinical objectives but also exceeds service expectations. Why? Because the Patient Experience is affected by everything that happens on the clinical side as well as the non-clinical or service side of care.

Healthcare Marketing: Who Holds the Purse Strings?
Women drive approximately nearly 80% of all consumer purchasing (source: Forbes) and roughly 94% of all healthcare decisions (source: Fierce Healthcare), through a combination of their buying power and influence. As the so-called Chief Medical Officers of their families, women hold the purse strings when it comes to medical decisions and choice of care. They expect good clinical outcomes, but they demand excellent service for themselves and their families — and they won't hesitate to switch providers and drive further, pay a higher deductible, and shop around until they find what they want.

Patients Want Transparency in Healthcare Costs: How Much is This Going to Cost?
Consumers don't buy a car, house, or other high-ticket item without knowing the cost upfront, and they expect the same level of cost transparency in healthcare.
Studies show nearly 90% of patients want to know their medical costs in advance of receiving care. By providing the service of greater transparency in costs up front, in a hassle-free, easy to understand manner, we can reduce the stress and anxiety patients feel when it comes to the healthcare choices they face for themselves and for their family.

Creating Patient Loyalty by Providing Exceptional Patient Experiences
These days, healthcare isn't just a visit for your sick body. It's a lasting experience for your mind. People return to their favorite restaurants – why? They had service that makes them feel individual, important. Patients these days are expecting more from their healthcare providers as if they are the waiter/waitress at their favorite restaurant. As those expectations are rising, our service should also be rising to exceed those expectations. The healthcare world is becoming increasingly competitive, so the key question to ask is: How do we keep our patients our patients?
In this dynamic presentation, Jake Poore will share with you the root of patient loyalty, and the best practices that lead to it.

Improving Client Experiences Through Trust and Consistency
Providing exceptional clinical experiences is not enough for today's increasingly demanding healthcare client: you have provided both clinical expertise with compassion, and you have to do both consistently. Healthcare organizations that are able to always deliver on both the clinical and "human" parts of patient interactions are seeing success and are differentiating themselves in the industry.
Join Jake Poore as he shares the challenges and successes healthcare organizations experience in striving to reach a high degree of excellence and consistency in patient interactions. He will share the two levels of every client interaction and how, when those levels are always handled well, trust is established and reinforced between clients and caregivers.

The Power of Storytelling
Organizations known for providing world-class service are also known for their ability to tell stories and motivate others through storytelling. Most employees will not remember data, models, concepts and graphs, but when told through an engaging story, not only do they understand the concept or message, but they can retell the story to others, thus sharing the message and reinforcing your organization's unique culture.
Amid all the chatter about big data, analytics, and evidence-based medicine, there is one fundamental truth: healthcare organizations and their team members are transformed by their stories.

Go with Jake as he takes you on a storytelling journey sharing best practices and lessons learned from organizations known for their exceptional experiences, delivered seamlessly and consistently, and guiding your leaders to develop their own stories to share.

A Key Missing Piece of the Patient Experience Puzzle: Getting Physicians Actively Involved and Leading the Way
The future of healthcare lies in improving and elevating the Patient Experience to world-class status … and your physicians can be your secret ingredient! Physicians are facing increasing productivity pressures as they balance paperwork and time constraints. Join Jake Poore as he shares specific strategies for actively engaging your physicians in creating, design and ultimately model a culture of both clinical and service excellence across the continuum of care.

Life Savers: Connecting To Your ROLE In The Healing Experience
As a worker in healthcare today, many can feel bogged down by daily job tasks and ever-changing initiatives, forgetting why they chose healthcare a profession, to begin with, and can sometimes feel like work has become a chore instead of a privilege to making difference in the lives of others. Jake understands this and will share simple tools and a comprehensive approach to help you re-engage you and connect your fellow co-workers to their intentional role on the care team.
Why Book Jake Poore?


Jake focuses on sharing Disney's and other world-class organizations' service and management strategies with healthcare organizations.
He teaches the "4 Cs" to sustain employee engagement: communicating, coaching, counting (measurement) and celebrating (recognition).
Through his leadership training, he helps businesses and hospitals create exceptional customer & patient experiences.
Unlike typical trainers or keynote speakers, Jake Poore spends most of his time in the trenches of healthcare, working side by side clinical and non-clinical care team members on every step of the patient experience. You may find him shadowing a nurse on a medical-surgical floor, observing pre-op surgery, secret shopping the waiting room of a doctor's office or conducting patient focus groups.

As Founder and President of ILS, Jake knows what it takes to create and maintain a world-class service organization. He should... he spent nearly two decades at the Walt Disney World Company in Florida helping to recruit, hire, train and align their 65,000 employees toward one end in mind: creating memorable experiences for individuals, not transactions for the masses. In 1996, Jake helped launch the Disney Institute, the external training arm of Disney that sold its business secrets to the world. 80 percent of the people who attended the Institute were from healthcare...and Jake's passion for helping to improve healthcare began.

Just after September 11, 2001, Jake launched Integrated Loyalty Systems, a company on a mission to help elevate the human side of healthcare. Since then, Jake and his team of experts have been sharing the organizational blueprints needed to build world class patient experiences by helping them design and execute patient-driven cultural blueprints, define the companies' patient experience strategy and map out and operationalize the ideal patient and employee experience. Team ILS has successfully helped many healthcare organizations make cultural transformations including: Kaiser Permanente, Cigna Medical Group, Augusta Health, Dignity Health and their 75 medical practices, Baystate Health, Penn Medicine, Ochsner Health System, National Rehabilitation Hospital, and BJC Healthcare's ProgressWest Hospital.

Jake is faculty for the American College for Healthcare Executives (ACHE) and for the past 8 years has been teaching a 2-day course — sharing the blueprints for designing world-class cultures that drive exceptional patient experiences. Mayo Clinic presented to him the prestigious Ozmun Award in Administrative Excellence.

In his free-time, he enjoys sailing, golf, and photography. He lives in Orlando with his wife and their three beautiful children.