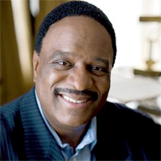 James Brown
Host, CBS Sports' The NFL Today
Traveling From
District of Columbia
James Brown returned to CBS Sports as host for the CBS Television Network's NFL pre-game show, THE NFL TODAY, and as play-by-play announcer for the Network's coverage of college basketball including the NCAA tournament in 2006. Brown will again anchor THE NFL TODAY along with analysts Dan Marino, Shannon Sharpe, Boomer Esiason, Charley Casserly and Bill Cowher. He hosted the Network's Super Bowl pre-game show in 2007 for its coverage of Super Bowl XLI in Miami.

Brown served as host of "FOX NFL Sunday" for 12 years prior to returning to CBS Sports. He joined FOX Sports in June 1994 after a decade with CBS Sports. Brown hosts "Hang Time with James Brown", daily commentaries on Sporting News Radio. He is a reporter/correspondent for HBO's "Real Sports with Bryant Gumbel" and a boxing host for HBO pay-per-view.

Brown first joined CBS Sports in 1984 where he served as play-by-play announcer for the the network's NFL and college basketball coverage as well as reporter for the NBA Finals. He also was host of an afternoon show, the 1992 Winter Olympics in Albertville, France and the 1994 Winter Olympics in Lillehammer, Norway. While at CBS he was also co-host of "CBS Sports Saturday/Sunday," a weekend anthology series.

His sportscasting career began in Washington, DC as play-by-play announcer for the NBA Washington Bullets (now known as the Wizards) for Home Team Sports. Early in his career, he hosted a mid-day program on WTEM, an all-sports radio station, co-hosted two weekly Washington-area sports programs, was sports anchor for WUSA-TV for six years, and hosted "James Brown's Pro Football Preview" for SportsFan Radio.

Throughout his career he has earned numerous awards, including the 1998 and 1999 Emmy Awards for Outstanding Studio Host for "FOX NFL Sunday." He was the 2002 recipient of the International Black Broadcasters Association's Broadcasting Excellence Award and was chosen as 1999 Sportscaster of the Year (Studio Host) by the American Sportscaster Association. Brown was also awarded the Golden Mike Award (1998) by the Black Broadcasters Alliance, two NATAS Emmys (DC chapter) including the Glenn Brenner Award for excellence in sportscasting (1998), and the Quarterback Club of Washington's Sportscaster of the Year Award (1996). In 2005, he was honored with the Director's Award for Broadcasting from The 100 Black Men of America and the Greater Washington Urban League's Sam Lacy Award 2005. Brown received the first annual Pat Summerall Award in 2006, at Super Bowl XL in Detroit, and in 2007 Maxwell Football Club's Excellence in Broadcasting Award and the Dallas All Sports Association Award for Excellence in Sports Journalism.

Brown graduated form Harvard with a degree in American Government. A standout on the basketball court, he received All-Ivy League honors in his last three seasons at Harvard University and captained the team in his senior year. He was selected as a fourth-round draft pick by the NBA's Atlanta Hawks and a seventh-round pick by the Denver Nuggets. In 1996, Brown was inducted into the Harvard Hall of Fame.

Brown participates in numerous charitable organizations including The Marrow Foundation, Darrell Green's Youth Life Foundation, Ronnie Lott's All Stars Helping Kids, the Fellowship of Christian Athletes, the Neimann Pick Disease Foundation and HollyRod Foundation. He is also a National Celebrity Volunteer for the March of Dimes. He is also part-owner of the Washington Nationals baseball team and co-founder of Brown Technology Group. Through his JB Awards, in partnership with NFL Players, he annually raises in excess of one million dollars for Special Olympics DC.

He resides with his wife Dorothy in Maryland. He has one daughter, Katrina.