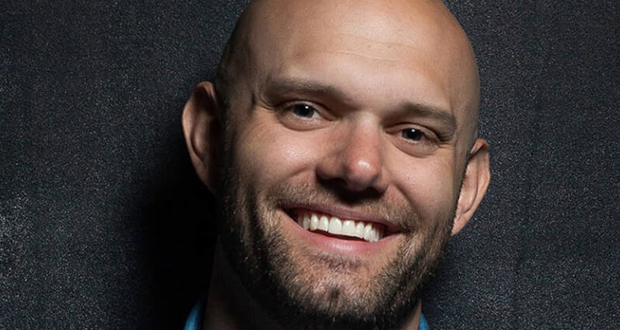 James Clear
Author & Thought Leader on the Hidden Forces that Shape High Performance
X
Program Descriptions
Atomic Habits: How to Get 1% Better Every Day
Your life today is essentially the sum of your habits. Are you in the physical shape that you want to be in? Are you optimizing your talents at work? Is your team achieving its targets? All are a result of habits. What we repeatedly do, each and every day, ultimately forms the results we enjoy and the goals we achieve. Change your habits, change your systems, and you'll transform your life, team and organization.

James Clear explains this breakthrough approach to creating transformational change. He breaks down the science to show how change works at the most granular level and how the accumulation of just one percent improvements each day leads to massive change over time. Using inspiring examples of individuals and teams that have achieved extraordinary goals like winning the Tour de France or reinventing manufacturing processes, James shows how any goal can be achieved by adopting the right habits and systems, the right way. A transformative talk that leaves you seeing any challenge through the lens of positive and negative habits and equipped with proven strategies to achieve any goal.

How to Stick With Good Habits Every Day by Using the "Paper Clip Strategy"
Success is often a result of committing to the fundamentals over and over again. We want to be consistent with our workouts, but struggle to make it into the gym. We know we should write more Thank You notes or eat healthier meals or read more books, but can't seem to find the motivation to get it done. We'd like to achieve our goals, but still procrastinate on them. What makes the difference? Why do some good habits stick while others fail?

Clear believes the "Paper Clip Strategy" works particularly well because it creates a visual trigger that can help motivate you to perform a habit with more consistency. Making progress is satisfying, and visual measures — like moving paperclips or hairpins or marbles — provide clear evidence of your progress. As a result, they reinforce your behavior and add little bit of immediate satisfaction to any activity. Here are a few reasons visual cues work well for building new good habits:


Visual cues remind you to start a behavior.
Visual cues display your progress on a behavior.
Visual cues can have an additive effect on motivation.
Visual cues can be used to drive short-term and long-term motivation.

Based on research and his new book Atomic Habits, Clear discovered that mastering the fundamentals is what makes the difference. The same is true for your goals. There is no secret sauce. There is no magic bullet. Good habits are the magic bullet.
James Clear is an author and speaker focused on habits, decision-making, and continuous improvement. His work has appeared in the New York Times, Entrepreneur, Time, and on CBS This Morning. His website receives millions of visitors each month and hundreds of thousands subscribe to his popular email newsletter at jamesclear.com.

He is the author of Atomic Habits: An Easy & Proven Way to Build Good Habits & Break Bad Ones. Clear is a regular speaker at Fortune 500 companies and his work is used by teams in the NFL, NBA, and MLB.

Through his online course, The Habits Academy, Clear has taught more than 10,000 leaders, managers, coaches, and teachers. The Habits Academy is the premier training platform for individuals and organizations that are interested in building better habits in life and work.
Books

Atomic Habits