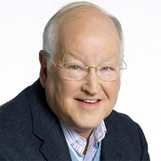 James Maas, PhD
Leading Expert in the Psychology of Sleep
X
Program Descriptions
Sleep for Success!
To be a peak performer you need to be fully alert, dynamic, energetic, in a good mood, and cognitively sharp. None of this is possible without quality sleep. We must learn to value sleep, yet most of us know very little about the incredibly varied activity that occurs during the course of each night, and how it affects health, happiness, and performance. The information provided in this presentation will increase your daytime alertness, psychological mood, productivity, creativity, general health and, most definitely, your quality of life.
Dr. James B. Maas is Professor and past Chairman of Psychology, Stephen H. Weiss Presidential Fellow, a member of the graduate fields of Education and Communication at Cornell University. He also holds an appointment in the Dept. of Psychiatry in the Cornell Weill Medical College in New York City. Dr. Maas received his B.A. from Williams College and his M.A. and Ph.D. from Cornell. He teaches introductory psychology to 1,600 students in the world's largest single lecture class, and conducts research on sleep and performance, as well as on leadership and critical thinking.

Dr. Maas has held a Fulbright Senior Professorship to Sweden, has been a visiting professor at Stanford University and past-president of the American Psychological Association's Division on Teaching. He received the Clark Award for Distinguished Teaching at Cornell, and is the recipient of the American Psychological Association's Distinguished Teaching Award.

He is also a noted filmmaker who has produced nine national television specials for PBS in this country, for the BBC in England, the CBC in Canada, and for Dutch, Danish and Swedish National Television. His films for such organizations as the National Geographic Society, General Motors, Exxon, Upjohn, Metropolitan Life, the McArthur Foundation and the United States Department of Transportation have won 44 major film festivals.

Dr. Maas is one of the nations most sought after corporate, medical and association speakers. He has presented highly acclaimed programs for such organizations as Young President's Organization (YPO), World Presidents' Organization (WPO), World Business Council (WBC), Professional Convention Management Association (PCMA), International Association for Exposition Management (IAEM), the American Society of Association Executives (ASAE), Eastman Kodak, IBM, Apple Computers, Goldman Sachs, Ernst & Young, Mutual Life, Maytag, Novartis, the Naval War College, US Navy, Beyer Pharmaceuticals, American College of Facial and Plastic Surgeons, Pepsi Cola, Million Dollar Roundtable, United States Figure Skating Association, S C Johnson, Professional Convention Management Association (PCMA), Seagrams, Simmons, Marriott Corporation, Starwood Hotels, Cunard and Royal Cruise Lines, and MCI/Universal Studios. He also works with many sports teams and professional athletes (including Olympic Gold Medalist Sarah Hughes).

Dr. Maas's book, Power Sleep, published by Random House and HarperCollins, is a New York Times best-seller, published in 10 languages and receiving international acclaim His latest venture, Remmy and the Brain Train, is a childrens bedtime story designed to help improve daytime alertness, mood and performance.

In the past three years there have been over 200 articles in the popular press about Dr. Maas' work on sleep and performance. He appears frequently on national television on programs, such as the TODAY Show, NBC Nightly News, CNN, Good Morning America, CBS This Morning, The View, Regis & Kelly, ABCs 20/20 and Oprah.