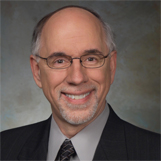 James R. Lucas
Leadership Speaker
X
Program Descriptions
CAPTURING THE POWER OF PASSION™
Create an environment where passion, creativity, and Pure- PerformanceTM can flourish. Based on the highly popular book The Passionate Organization, this presentation shows that unleashing passion is not a mystery but a matter of design.

IGNITING YOUR TEAM'S FIREPOWER™
Forget most of what you've heard about teams.This fresh approach explores the 7 components of teams that produce outstanding results and deliver much more than the sum of their parts. Filled with actions you can take tomorrow.

RELEASING THE DYNAMIC OF COLLECTIVE THOUGHT™
This presentation moves your team far beyond being a mere "learning organization" and shows leaders how to build an organization that really thinks. In a knowledge economy where no one has the time to think, find out how to design an organization that unleashes the raw innovative potential locked in everyone's mind and combines it to enrich your organization.

THINK: HOW WORLD-CLASS LEADERS MERGE COMPETING IDEAS™
CEOs, division and department heads, team leaders, and entrepreneurs—they all face baffling choices and complex paradoxes every day. Rather than viewing them as conflicts requiring tradeoffs, or avoiding the reality of these competing ideas, discover a revolutionary strategy for merging them—how to be flexible and decisive, supportive and commanding, tactical and strategic.

DELIVERING PURE-PERFORMANCE™
This provocative presentation introduces the powerful concept of Pure- PerformanceTM and outlines the 10 Keys that produce it. If you're missing even one of these, your chances of achieving Pure-PerformanceTM and Intelligent GrowthTM begin to fade. Miss two or more, and the lights are already going out. Code these 10 Keys into your organizational DNA and see firsthand how anything other than pure performance is just white noise.

THE TREMENDOUS 10 OF LEADERSHIP™
25 years of Luman research and experience have revealed 10 powerful attributes common to outstanding leaders. These qualities don't appear on the typical leadership laundry lists or "leadership profiles"— but they stand out in leaders who wield exceptional influence and produce top-tier results. This incisive presentation not only inspires leaders to implement these attributes—it shows them how.

SEIZING THE POWER OF TRUTH
In most organizations, a clear picture of reality may be missing even at the front lines—but the picture can become ever more distorted as it moves up the organization. This energizing presentation reveals 10 actionable keys to building an organization on the solid foundation of internal and external reality. Learn how to design an organization that faces reality and sends truth quickly to the decision makers who so desperately need it to create value for your team.

COMMUNICATION THAT COUNTS
As an ever-greater flood of information pours into our email and inbox, we find ourselves missing the essential and being overwhelmed by the irrelevant. This incisive presentation reveals the critical directions in which communication must flow in a results- driven organization. Discover original solutions for information overload. Learn how to get (only) the information you need, and how to communicate less so that it will count much more.
James R. Lucas, Ph.D., P.E., is a recognized authority on leadership and cultural design. He is a groundbreaking author and thought leader, provocative speaker, and experienced facilitator and consultant on these crucial topics.

Jim is President and CEO of Luman International, an organization which he founded in 1983. This firm is dedicated to developing passionate, thinking, Pure-Performance OrganizationsTM and their leaders, people, and teams.

Clients are from sectors as diverse as energy, health care, pharmaceuticals, medical devices, financial services, accounting, chemicals, forest and paper products, transportation, computer hardware, diversified manufacturing, consumer products, diversified business services, construction, state government, and federal government. They range from Fortune 1000 public companies and private for-profit organizations to not-for-profits and government agencies.

Jim has written numerous curricula for business and leadership seminars, as well as many essays and articles. He is the author of six landmark books on leadership and organizational development:
Passionate Lives & Leaders: Real Leaders Tell How Passion Leads to Performance
High-Performance Ethics:10 Timeless Principles for Next Generation Leadership
Broaden the Vision and Narrow the Focus: Managing in a World of Paradox
The Passionate Organization: Igniting the Fire of Employee Commitment
Balance of Power: Fueling Employee Power without Relinquishing Your Own
Fatal Illusions: Shredding a Dozen Unrealities That Can Keep Your Organization from Success

Prior to founding Luman International, Jim was President of EMCI, a high-tech design and manufacturer of aerospace systems and medical devices. Before that, he held managerial and executive positions at Hallmark Cards, VF Corporation, and Black & Veatch Consulting Engineers.

Jim is an award-winning senior faculty member of the American Management Association, where he served for several years as a charter member of the Faculty Advisory Council. He taught its premier course, The Course for Presidents (in which he was and is the highest-rated faculty member), and is the overall highest- rated faculty member in the history of the AMA. He is also a frequent presenter at the Center for Leadership & Executive Development. Jim has an extensive speaking schedule, in which he addresses topics from his books and research, and has been interviewed frequently on radio and television.

Jim received his education in leadership, business, economics, and engineering at the University of Missouri (Columbia and Rolla), where he received his Ph.D. (h.c.). He has also taught at Rockhurst University. Jim is past president of the Academy of Engineering Management, a member of the American Society for Training and Development, a member of the American Society of Engineering Management, a senior member of the Society of Manufacturing Engineers, a member of the National Society of Professional Engineers, and a registered professional engineer in Missouri and Kansas.

Jim has been honored with continuous listings in Who's Who in America (1999-2012), Who's Who in the World (1989-2012), and Who's Who in Finance & Industry (1989-2009).
Books