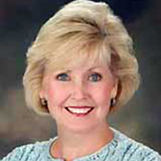 Jane Handly
Knows How to Get and Keep your Customers
X
Program Descriptions
Would You do Business with You?
Every single day all of us are either in the process of serving or being served. For those who spend most of their time taking care of the customer, the question comes to mind ... "Am I treating others the way I want them to treat me?" "Would You Do Business With You?" is a fast paced, motivational service quality program that challenges those who depend on the customer to identify and solve service quality dilemmas. The presentation is based on the millions of "secret shops" Jane conducted throughout the United States and Canada through her market research company. She knows beyond a shadow of a doubt what it takes to get and keep your customers. Increasing business, teaming with internal customers, handling the irate customer, and other valuable ideas are shared in this presentation. Companies that have had Jane involved in increasing superior service have experienced increased sales, reduced waste and redundancy, clarity replacing ambiguity, strong service leadership, and highly motivated employees.

The Path to Empowerment
Empowerment is the realization that employees are ultimately responsible and accountable for the success of a business. From creative ideas to effective communication, empowered employees know to ask the questions: Is what I'm about to do good for the customer? Is what I'm about to do good for our company? If someone asked me to explain why I did what I did, would I easily be able to explain my decision? These questions are not simple! It takes training, teamwork, cooperation, coaching, and commitment to empower a workforce. This presentation is so powerful that one company realized $50 million dollars in increased sales, increased productivity, and reduced waste after having put their employees through this session. Be prepared for your employees to take ownership of their actions with renewed enthusiasm for their work, the customer, and for each other after being a part of this program.

For the Love of Learning
When teachers, parents, administrators, and community leaders think of education, they think of the children in their communities and the inherent love of learning these children have. There are many ways to ensure success in the education process and Jane knows what children want and need. Having been a public school teacher and having produced a film for National Public Television called "For the Love of Learning", Jane is well aware of the challenges and joys of being involved in educating our future. She has spoken to thousands of people in education and inspired them to exceed the government expectations in order to provide the very best environment for ultimate learning. This presentation is inspirational, motivating, and filled with powerful information that speaks to the needs of the child, the teacher, the parent, the administrator, and the community leaders.


Since 1982, Jane Handly has been a specialist in business development, service quality, customer retention and employee motivation. She has more than two decades of proven experience as a professional speaker, author and consultant. She is a graduate of Wake Forest University with a Masters Degree in Communication.

She is author of two books: Getting Unstuck and Why Women Worry, and has appeared as guest on over 200 radio and television programs including Regis and Kathie Lee, The Home Show with Gary Collins and Dr. Robert Schuller's Hour of Power.

Her work has been the subject of articles in such prestigious publications as Business Week, Ladies Home Journal, McCall's, USA Today and Money Magazine.

Jane Handly inducted into the National Speaker's Association Speaker's Hall of Fame.