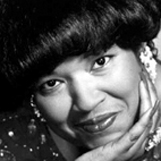 Jane Powell
A Versatile Timeless Voice
Why Book Jane Powell?
Ms. Powell is one of the most powerful singers of al time. She sings from the heart and is amazingly talented, and loves sharing her talent with audiences
Jane L. Powell began her singing career in Roanoke, Virginia and has since demonstrated her soulful style and five-octave plus range to audiences throughout the United States, Canada, and the Caribbean. If you were so unlucky as to have missed one of her live shows, you still may have heard Jane singing in a national McDonald's commercial, or you may have seen and heard her performance in the Dino DeLaurentis film "Marie" or in the 1999 New Line Cinema comedy, "The Bachelor".

Ms. Powell brings her own style to a song... be it an original composition, a classic R & B or blues tune, a Jazz standard, a contemporary dance number, a raw Reggae groove, or a Gospel anthem. Jane quickly captivates any audience with her musical flexibility, open and playful personality, and often spicy and spontaneous sense of humor. She has performed for demographically diverse audiences at college campuses, on Norwegian Cruise Line ships, at corporate functions, in nightclubs, at resort hotels, and at large outdoor festivals and fairs. Indeed, the 1,300 colleges and universities comprising the National Association for Campus Activities voted Jane Entertainer of the Year (1990), Jazz Artist of the Year (1990, 1991, 1992, 1994, 1995), and winner of the Performing Arts/Music Award (1992, 1993), making her the most awarded performer in the history of the organization! The readers of Campus Activities Today magazine voted Ms. Powell 1993 Best Contemporary Performer and winner of the 1993 Best Performance Award. Jane has also opened for and worked with such acts as Lou Rawls, The Crusaders, Joan Jett, Freddie Jackson, Melba Moore, B.J. Thomas, Koko Taylor, Ernie Watts, Wayne Henderson, Paula Poundstone, and Ray Charles. In reference to her opening for Ray Charles, the Washington Post said, "She stole the night from a legend."

Jane L. Powell is a natural artist to span the Millenium. She possesses the depth of experience to draw upon the rich traditions of popular music, blend them with her unique vocal abilities and vibrant personality, and create music to uplift any audience. And besides... singing from the heart and a little wit never go out of style!