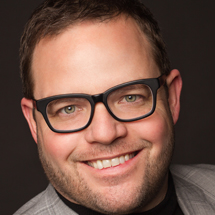 Jason 'Jay' Baer
Marketing Keynote Speaker & Best-Selling Author
X
Program Descriptions
Hug Your Haters: How to Embrace Complaints and Keep Your Customers
Haters aren't your problem...ignoring them is. If it feels like there are more complaints than ever, and that you're spending more time and money dealing with negativity and backlash, you're right. But the rise of customer complaints is actually an enormous opportunity. In this eye-opening presentation, Jay reveals brand-new, proprietary research into why and where your customers complain. Find out why you need to hug your haters and embrace their complaints. Jay will teach you how to keep these unhappy customers and grow your business.

Youtility: Why Smart Marketing is About Help Not Hype
If you're wondering how to make your company seem more exciting, you're asking the wrong question. You're not competing for attention only against other similar products. You're competing against your customers' friends and family and viral videos and cute puppies. To win attention these days you must ask a different question: "How can we help?"

Smarketing: Align Your Sales and Marketing to Achieve Hyper- Growth and Happy Teams
Aligned sales and marketing teams achieve 19 percent faster revenue growth and 15 percent more profitability. But how do you do it? In this fast-paced presentation, you'll learn practical ways to better integrate sales and marketing to drive growth and improve customer satisfaction. Smarketing also covers digital and social selling, and how it adds value to the customer buying journey. This presentation will have you rethinking the roles of marketing and sales in no time.
Why Book Jay Baer?
"Focus on help, not hype!"
Jay is a marketing strategist, school media expert, venture capitalist, and best-selling author who has worked with over 700 companies and owns his own company
Jason (Jay) Baer is a renowned marketing strategist, speaker and New York Times best-selling author who travels the world convincing businesspeople to make their companies more valuable by focusing on help, not hype.
He is President of the social media and content marketing consultancy Convince & Convert. A digital marketing pioneer, Jay has consulted with more than 700 companies since 1994, including Caterpillar, Nike, Visit California, Allstate, Petco, Columbia Sportswear, and 30 of the Fortune 500.
The creator of five multi-million dollar companies, Jay's Convince & Convert blog is ranked as the world's #1 content marketing resource, and he's the host of the popular weekly Social Pros podcast. He's also an active venture capitalist and technology advisor.
His book Youtility: Why Smart Marketing is About Help not Hype, debuted at #3 on the New York Times best seller list, and was a #1 Amazon best seller. Jay is also the co-author of The NOW Revolution, a best-selling book about social media's impact on businesses of all sizes and types.
Books