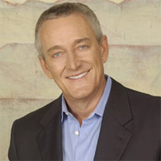 Jason Jennings
Business Thought Leader and Best Selling Author
Traveling From
California
X
Program Descriptions
The Keynote Speech – A keynote speech by Jason Jennings draws on his research team's study of more than 220,000 businesses worldwide during the past fifteen years, for his eight bestselling books on speed, growth, productivity, innovation, leadership, reinvention and culture.

Each speech is customized for the specific audience. We'll discuss how speeches are customized during a telephone conversation or in answer to an email inquiry.

The main topics of Jason's speeches are based on his books and include:


Leadership
Change
Growth
Culture
Speed
Productivity

Jason is thrilled to add value to every event he keynotes and is always happy to autograph books, host a VIP breakfast or Lunch, attend a reception and, as time permits, host a breakout session. Note: Jason doesn't offer breakout sessions without delivering a keynote.

Once a company has indicated an interest in having Jason deliver a keynote speech and he has tentatively approved the company or association, it's required that he have a no-obligation conversation with the CEO or Owner to make certain that he can deliver the value being sought and exceed the expectations of the company or organization.

To achieve the greatest amount of value, the ideal length of a keynote speech is between 60 and 90 minutes. He doesn't deliver keynotes of less than 60 minutes.

The Road Map – This program is offered to clients wanting not only a keynote speech but something more that will provide them a detailed road map of how to go about implementing what's been learned.

It includes a keynote followed by a break and then breaking the audience into small groups of 1-14 people who will work as teams to answer the question, "What does this information mean to our company, how can we embrace and use it and what would our timetable for implementation look like?" The Jason Jennings Road Map is offered in a half-day and full-day program which we'll be happy to discuss during a telephone conversation.

Customized Consulting Activities – Occasionally, when Jason finds himself super fascinated by a company, a culture or a group of people and the company requires Jason's continuing expertise on a major transformation, he will make himself available on an ongoing basis. When this occurs, it's a result of a Road Map Program having been conducted.
Jason Jennings is a researcher and one of the most successful and prolific business authors in the world. His passion and purpose is helping lead individuals and companies to their full economic potential and the more than 1,100 keynote speeches and seminars he's delivered around the world have consistently and positively changed lives, careers and companies forever.

He began his career as a radio and television reporter and was the youngest radio station group-owner in the nation. Next, he founded Jennings-McGlothlin & Company, a consulting firm that became the world's largest media consultancy and their legendary programming and sales strategies are credited with revolutionizing many parts of the broadcasting industry.

He traveled the globe in search of the world's fastest companies for his landmark book, It's Not the Big That Eat the Small - It's the Fast That Eat the Slow and, within weeks of its release, it hit the Wall Street Journal, USA Today and New York Times Bestsellers Lists, was published in 32 languages and USA TODAY named it one of the top 25 books of the year!

Next, he and his research teams identified the world's ten most productive companies for his bestseller, Less Is More. That was followed by, Think BIG - Act Small, which profiled the only ten companies in the world to have organically grown both revenues and profits by double-digits every year for ten consecutive years. Like all his previous books, it debuted on all the bestseller charts. His next book, Hit the Ground Running - A Manual for Leaders reveals the tactics and strategies of the ten new CEO's who created the greatest amount of value during their first five years on the job. His New York Time's bestseller, The Reinventors - How Extraordinary Companies Pursue Radical Continuous Change, reveals the secrets of those leaders and organizations that have successfully reinvented and transformed themselves. His latest book (2015) for his publisher Penguin Random House, The High Speed Company – Creating Urgency and Growth in a Nanosecond Culture, was released in the spring of 2015.

Along the way Jason joined forces with well-known cardiologist Dr. John Kennedy and coauthored the 2010 Health, Mind and Body bestseller, The 15 Minute Heart Cure –The Natural Way to Release Stress and Heal Your Heart in Fifteen minutes a Day.

Critics call his books, "extraordinarily well researched, insightful, crisply written, accessible, intriguing and a vital resource for everyone in business," and USA TODAY calls Jennings one of the three most in-demand business speakers on the planet along with the authors of, Good to Great, and, In Search of Excellence.

Jason is a fitness fanatic, hit's the gym five or six times a week, is always studying a language (five so far), an avid business and adventure traveler with the stamps of more than 100 countries in his passport, is as comfortable delivering keynotes in Europe, Asia, the Middle East and South and Central America as he is in the U.S. He fiddles his Viola whenever there's a spare moment and, when not traveling, you'll find he and his family – the single most important thing in his life – splitting their time between the quaint San Francisco bayside small town of Tiburon, California and their log and stone lodge, Timber Rock Shore, on a lake in Michigan's remote northern peninsula where they share the environment with native moose, bear, deer, wolves, foxes and soaring eagles and, where the saying is, "Come visit and see how civilized the wilderness can be."
Books