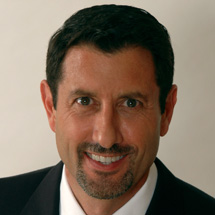 Jay Forte
Powerful Performance Speaker, Consultant, Talent Strategist and Author
Traveling From
Rhode Island
X
Program Descriptions
Stop Managing, Start Coaching; How to Coach Your Employees to Greater Performance
Nearly 70% of today's employees are disengaged from their work – they do just enough not to get fired or don't add any real value. What accompanies disengagement is constant turnover; today's employees move in and out of jobs more than at any other time. The single most important solution to employee disengagement, that delivers what employees want and need to perform, is the shift from managing to coaching - for managers to be more interested in and to care more for employees as people; to increase their understanding of their employees' strengths, interests and values; to increase their performance guidance, feedback and development. To be more coach-like requires managers to develop a new way of thinking – to create new neural pathways that, over time, become the manager's go-to management approach. Learning the fundamentals of coaching improves the employee-manager relationships, resulting in improved engagement, performance and retention.

Know Your Ingredients; Know Yourself, Find Your Fit, Amplify Your Performance
We are each born with unique abilities – talents, strengths and interests – that create both our built in competitive advantage and our guide posts – information we can use to find and choose the places in work and life that need what we do and love best. Know Your Ingredients introduces how to discover, develop and live what is best in you, told through entertaining stories of growing up in a large Italian family where all discussions about life, work and success come always involve food.

How to Attract and Hire the Right Employee
Employee disengagement continues to approach 70%. Today, over 50% of employees are looking for new jobs. This isn't a millennial issue; it is an alignment issue. Learning how to define what is needed in a role, source talent that has the defined attributes and interview in a creative and talent-based way, is the key to hiring A-level talent. As times have changed, most organizations' hiring practices have not. Few organizations really know what they need in a role, source in all the conventional places, and use outdated industrial-age interview questions and an ineffective interview approach. You can't attract and hire the right employee if you have an outdated approach.

ACE – The Absolute Customer Experience; Raising Service from Ordinary to Extraordinary
Good service isn't great service, and great service is what it takes to build customer loyalty. In a highly competitive and connected world, if your service doesn't stand out – get it right AND do the extras – you get passed over. Define your loyalty-focused service vision. Assess where your current service is, then learn to craft a service improvement plan to move your current service to your exceptional service vision. The Absolute Customer Experience – it is the way to attract customers and keep them for life.

Tuned in, Present and Thinking; Using Mindfulness To Drive Business Outcomes
What would it take to get your employees focused on seeking out, creating or noticing ways to add value and make more of a difference – to constantly ask the question, "What could I do to make this better?" Most employees show up and do their jobs, unaware of the powerful information directly in front of them; they are unable or unwilling to see differently, consider more and choose better. They miss opportunities. They get stuck in the unproductive habits. To change all this requires a lesson in awareness – delivered through a practical and easy-to-learn 5-word Mindfulness Formula that teaches every employee how to tune in, be more present and think with intention.

How to Host an Amazing Interview; Talent-based Interviewing Done Right
Talent is the critical success factor in all organizations. More organizations still focus on skill and experience as the go-to requirements for hiring. This is a direct cause of the high disengagement and turnover rates in the workplace – employees don't fit their jobs. Just because someone may have done a job before doesn't meant they are good at and like it – the two performance success factors. To use the interview to assess a candidate for talent alignment and organizational fit, your interview must be unconventional, talent-based and see the candidate in action. If you are using yesterday's interview approach, you are not wisely choosing your talent.

How To Be Amazing In Your Interview; The 'Get Hired' Approach to Interviewing
Most job seekers are not proficient in interviewing. Times have changed and today's interviews are more conversational – both parties get to assess the other for fit. This means the job candidate has to prepare differently to be part of an effective interview. Learning how interviews have changed, how to prepare and present and opening and closing statement, how to ask and answer questions well, how to apply for things that fit you are all part of what it takes to succeed in today's behavior and talent-based interviews. Help them see how you will add value and make a difference and you will be on your way to being amazing in your interview.
Jay is a business and motivational speaker, certified CEO/ family/leadership coach, author and nationally ranked Thought Leader. He has more than 30 years of experience providing talent, strength-based and mindfulness tools to help people discover, develop and live what is best in them to achieve exceptional personal and professional results, and trains organizations how to run significant businesses.

He is the author of Fire Up! Your Employees and Smoke Your Competition, and The Greatness Zone – Know Yourself, Find Your Fit, Transform the World.

He writes the Forte Factor blog and has published more than 300 articles both nationally and internationally for many national workplace and performance sites. He is routinely on tele-summits, radio shows and makes guest appearances talking about a mindfulness and strengths-based approach to personal and professional potential, workplace performance, talent engagement/retention, customer service, leadership and parenting. He is a preferred speaker for Vistage International and speaks to over 300 CEOs and senior organizational leaders each year. He is a coach to many C-level executives.

When not speaking, coaching CEOs or helping people find their fit in work and life, he writes, gardens and cooks (as any good Italian) in Ft Lauderdale, FL.