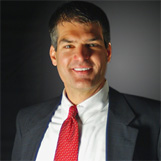 Jay Hewitt
Motivational Speaker for your Business & Life
Traveling From
South Carolina
X
Program Descriptions
Finish Line Vision - Setting Goals Just Out of Reach, But Not Out of Sight
How do you convert obstacles and disappointment into better performance and an improved bottom line? In Finish Line Vision®, speaker Jay Hewitt reveals how, despite being a Type 1 diabetic, he has pushed himself to incredible personal and professional triumphs. His compelling, energetic keynote—delivered with humor, honesty and relatable specifics—shows audiences how they, too, can overcome whatever life throws at them and reach unimaginable levels of success and teamwork.

Jay knows what he's talking about. An Ironman triathlete and practicing attorney, he is the only person with Type 1 diabetes ever to qualify for the U.S. National Triathlon Team. To accomplish such feats, Jay's presentation focuses on three guiding principles that can benefit everyone in business and in life:

Jay knows what he's talking about. An Ironman triathlete and practicing attorney, he is the only person with Type 1 diabetes ever to qualify for the U.S. National Triathlon Team. To accomplish such feats, Jay's presentation focuses on three guiding principles that can benefit everyone in business and in life:

Key Takeaways
Make the Bad Thing the Best Thing – Disappointment and change happen. Use them as motivation to prove how strong you are and make you even better.
Set Goals with Failure Potential – Be willing and even eager to fail. Leadership requires it. Improvement demands it.
Earn Your Finish Line – Success takes work, discipline and perseverance when no one is watching. You will get there because you know you earned it.

Who Has Time for That? Achieve a Work-Life Balance for Success in Both
Life is not one-dimensional. Family, work, school, health, fitness, hobbies, friends....you have goals and dreams, but also duties and obligations. How do you balance what you want to do with what you have to do when so many things seem to be pulling you away? The Ironman® triathlon requires the ultimate balance of three very different sports— swimming, cycling and running—combined into a grueling, 1-day, 140-mile event. Does that sound like the day in, day out juggling of chaos and commitment that defines your own life? Who Has Time for That? is an absorbing, instructive presentation that shows how Jay Hewitt balanced training in three sports, competing and traveling the world for Team USA—all while maintaining his speaking career, working as an attorney, giving full attention to his wife and three children—and injecting insulin throughout each day to manage his Type-1 diabetes. you'll discover how pursuing dreams and managing obligations can complement each other, not compete for your time—or energy. Find your purpose. Fuel your life.

Key Takeaways
Develop a S-Y-S-T-E-M: Save Yourself Stress, Time, Energy & Money
Equal balance is not the goal— know when to be unbalanced
Have the time of your life by choosing the right time of your life

What Do I Do Now? Handling Change & Failure
Change. Failure. They happen to all of us. In nature, it is not the strongest or most intelligent who survive, but who responds the best. That same principle applies to survival—and success—in your life and business. Whether it's a job change, divorce, serious health condition or defeat in sports or business, high achievers expect and even thrive when confronted with adversity and upheaval. They risk failure, even tempt it, in order to improve. Heartfelt and uplifting, What Do I Do Now? reveals how changes and failures from Jay's own life and the lives of some notable high achievers can influence your own success. You'll learn to anticipate and prepare for change—and dare yourself to fail so that you can flourish because of it.

Key Takeaways
Anticipate change and use it as a springboard for opportunity
Set goals with failure potential in order to achieve greater success
Eliminate doubt & anxiety

Better Body, Better You Achieve Your Best Fitness in a Busy Life
How do you get healthy and fit while working a full-time job or raising a family? We all have challenges—time, motivation, work, weather, health.... Better Body, Better You teaches you how to improve your fitness and diet despite those factors—and how that discipline will benefit your life and work. Living with Type-1 diabetes since 1991, Jay Hewitt must count every carbohydrate every time he eats to calculate the insulin dose to inject into his body. He must also draw blood five to ten times a day to check his sugar level. Despite his health condition, Jay vigorously trained for and raced in the grueling, 140-mile Ironman triathlon 14 times, all while working as a lawyer and a professional speaker and, most importantly of all, being a husband and father. This invaluable presentation shows how you, too, can fit it all in—and stay fit in the process.

Key Takeaways
Plan, prioritize and get addicted to your new healthy way of life
Visualize your goal for motivation to reach it
Eat like an athlete with diabetes— and love it
Jay Hewitt will get you to your Finish Line. An elite Ironman triathlete, Jay is the only person with Type 1 diabetes to race for the U.S. National Triathlon Team. He balanced years of grueling physical triathlon training, racing and world travel, managing his blood sugar and hourly insulin dosage, and maintaining a demanding full-time law practice. In 2004, he began public speaking while racing and practicing law. After numerous engagements and repeated requests, he followed his passion and launched a full-time professional speaking career in 2011. His balance of work, life and pursuit of goals has taken remarkable focus and discipline, converting physical and mental challenges into motivation for success. That is exactly the message he shares with rapt audiences all over the world. Jay's principles translate perfectly into life as well as business, inspiring improvement in everyone—from leadership and management to everyday employees, from athletes and non-athletes to students and adults.