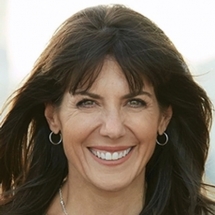 Jean Chatzky
Personal Financial Expert, Today and The Oprah Winfrey Show
X
Program Descriptions
AgeProof: Living Longer Without Running Out Of Money Or Breaking A Hip.
Health and wealth have become almost inextricably co-dependent. Fortunately, the same scientifically-proven strategies can help you improve in both areas of your life. In this keynote, Today Show Financial Editor Jean Chatzky highlights those most relevant to your group.

Money Rules…
…To Rescue Your Retirement
…All Women Need To Know
…For Raising Money Smart Kids
…To Start Building A Financial Life

Jean Chatzky has well over 100 smart, pithy, memorable Money Rules. She'll cull from them to build a presentation specifically with your group in mind.

Your Money and Your Life: Where Do You Go From Here?
It's a whole new ballgame. From the way you save and invest for today to how you plan and protect yourself for the future, the rules of the financial world have changed forever. Today Show Financial Editor Jean Chatzky had a seat at the table for the shake-up and she'll tell you – in plain English – about the moves you need to make now to insure a life of financial comfort for you and your family.

Women and Money:
Anyone who tells you women don't need financial advice specifically for them is wrong. Women, whether they're the caretakers, the breadwinners, or both, face a unique set of financial challenges. But as a decade of research into neuroeconomics and behavioral psychology has revealed, women are also uniquely qualified to handle them. In her frank, often funny, but always compassionate way, Jean Chatzky takes every audience of women through the steps they need to take today to live comfortably (and worry-free) tomorrow.

What The Country's Wealthiest, Most Successful People Do Differently:
Why is it that some people seem to move relatively easily from a paycheck-to-paycheck life into financial comfort or wealth while others get stuck or worse, fall back? Today Show Financial Editor Jean Chatzky reveals the findings of her proprietary study of 5,000 people that shows wealthy, successful people have both habits and personality traits that less successful individuals are missing. With candor and humor, she'll show audiences how they can get their own dose of this secret sauce.
Why Book Jean Chatzky?


Jean Chatzky's common-sense advice offers people control over their lives and their futures by showing them how to get control of their finances.
Jean Chatzky, the financial editor for NBC's TODAY show, is an award-winning personal finance journalist, AARP's personal finance ambassador and host of the podcast, HerMoney with Jean Chatzky, on iTunes. Jean is a best-selling author; her most recent books are Operation Money, a free financial guide for military service members and families; and Money Rules: The Simple Path to Lifelong Security. She believes knowing how to manage our money is one of the most important life skills for people at every age and has made it her mission to help simplify money matters, increasing financial literacy both now and for the future. In 2015, Jean teamed up with Time for Kids and The PwC Charitable Foundation to launch Your $, a financial literacy magazine reaching 2 million schoolchildren each month. She lives with her family in Westchester County, New York.