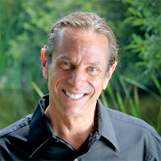 Jeff Salz, PhD
Explorer, Anthropologist, Author, TV Personality
Traveling From
California
X
Program Descriptions
The Adventure of Change: Six Steps to Greatness in the Age of Transformation: During this stirring multi-media keynote experience, Jeff reveals the Six Steps – gleaned form over 40 years of exploration and expedition experience – lessons that have been adopted by some of today's most successful teams and organizations. With award-winning photography and music, audience members join Jeff on a remarkable journey of discovery that will leave them breathless, well -equipped and eager to join in the adventure of taking responsibility in this Age of Transformation.

Leading Through Turbulence: Timeless Certainties for Uncertain Times Why do some organizations thrive in times of adversity? Why do some cultures sustain success while others perish? Why does one expedition fail while the other succeeds? The answers can be discovered in what Dr. Jeff Salz calls "Leadership from the Inside Out." Dr. Salz masterfully engages audiences with stories about his journeys among traditional mountain people in areas as diverse as the Mayan Highlands of Mexico, the Tibetan Himalayas and the Andes of Patagonia.

Along the journey, Dr. Salz poses four key questions for today's leaders:
• What is your highest vision?
• What gives you the greatest inspiration and vigor?
• What is your deepest strength?
• What really matters to you?

Across Worlds - Creating Cohesion in the New Global Organization Focused on the increasingly diversifying workforce and how organizations can most effectively engage the hearts and minds of this radically shifting demographic, this is a practical, entertaining, and deeply inspirational program about understanding cultural differences while discovering ways to build effective, loyal, and deeply committed teams. We discover common 'lessons learned' through remarkable experiences and how they bridged the gap to create both a profound friendship and professional partnership. The second portion is a hands-on, interactive workshop exploring the "Four Touchstones to Cross-Cultural Effectiveness". This presentation is a unique multi-media journey that reaches audience members at practical and profoundly emotional levels. It is a 360 degree experience that will last forever in your team's memory, inspiring and informing long after the meeting has ended. We promise you a game-changing event and that your attendees will exit equipped with renewed enthusiasm for creative collaboration and the tools to make it a reality.

Courageous Speaking: Get Good... Fast A courageous speaker speaks boldly, authentically from the heart. After that, with a minimum of time and effort, everything else just falls into place. Courageous Speaking is a presentation-skills workshop that utilizes the power of story to connect individuals to their personal passion and then unites a team around a sense of shared person. Interaction, skills-building, and inspiration for groups from 6 to 600!

Discover and Practice the Four 'P's of Courageous Speaking
• Person (your authentic voice)…
• Passion (your purpose & the purpose of the speech)
• Presentation (the architecture of a powerful story)
• Performance (the keys to convincingly & captivatingly conveying your message)

Into Thin Hair: The Adventure of a Lifetime Millennials, Gen Xers, Boomers… we divide ourselves into distinct generations in order to better communicate and more effectively run our teams and organizations. Perhaps the answer lies not in stratification and differentiation but in a unified approach of seeing the world through one common lens: the human need for adventure.

In a 1-hour inspirational keynote, Dr. Jeff Salz – America's 'preeminent adventurer and anthropologist' offers insights from a lifetime of exploration including how to:
• UPLEVEL Your Organization with the 'Three Life Phases of Adventure'™
• MASTER the Art of Communication via the Highest Common Denominator™
• DISCOVER the Leadership Secrets of Shangri-la
• BUILD an Ultra-Effective Team with a Culture of Adventure
Why Book Jeff Salz?


Jeff Salz is an anthropologist and world class explorer who has surprising insight for those of us who work on dry flat land. Life really is an adventure and being reminded to stop and enjoy the view from our cubicle and leap before we look once in a while is so refreshing.
Dr. Jeff Salz Wrote the Book on Adventure!

Jeff Salz is an advocate of NOT taking the safe, secure and conservative path. With a PhD in cultural anthropology, a Masters in experiential education and 10 years as a highly regarded university professor, Jeff presents a unique perspective on taking risks. For the last 15 years, he has been safely guiding organizations through the turbulent seas of change and facilitating enhanced teamwork in organizations by helping them build 'cultures of authenticity'. He creates the foundation for adventurous thinking in your organization by presenting a unique perspective on taking risks. It's not the adventure that only occurs at rarefied air that he talks about... it's the adventure that occurs everywhere, everyday. He shows audiences that our life must consist of adventure for a truly meaningful workplace.

Jeff's best selling book, The Way of Adventure: Transforming Your Life and Work with Spirit and Vision, is a manual which assists organizations to keep the flame of adventure alive every day. To help audiences become leaders in their organizations, Jeff reveals his Six Steps to the Top - the tools adventurers use to be the best they have ever been. These tools include instructions on the "The Hero's Journey" – the roadmap through change. Jeff's presentations provide insight in four areas:


Enhance teamwork by creating a culture of participation
Foster innovation by becoming fearless in the face of failure
Empower your team by setting a goal higher than Everest
Optimize energy with the power of the aliveness factor With strategies from The Way of Adventure, Jeff gives audiences clear instructions that enable them to put the passion and commitment of adventure to work in their organizations and daily life.

A Synopsis on Jeff:
PhD in cultural anthropology
Masters degree in experiential education
10 years as a university professor
Guest adventure expert for CBS Early Morning Show
Discovery Channel film maker and host
Creativity consultant for "The Lion King" production team
Best selling author, adventurer and explorer

Inspire Your Organization to Be the Best It Has Ever Been!
Books

The Way of Adventure