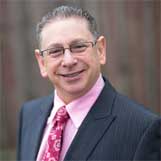 Jeff Slutsky
Street Fighter Marketing
X
Program Descriptions
Influence Booster
A motivational speech that helps increase success by sharing the secrets of persuasive communication. This highly entertaining and humors presentation provides numerous approaches, anecdotes, fun exercises and funny examples on what it takes to help others take appropriate action.

Marketing Without Money
How to market, promote, advertise and increase sales on the local level using shrewd and effective, street smart, grassroots tactics that get results and drive in more customers.

Selling Made Simple
How to become more effective at getting sales by using simple, easy to learn techniques that help your customers understand the value of what you bring.
With a background in both advertising and public relations, Jeff Slutsky had an opportunity to practice what he preached when he became part owner of a night club and later a health club. With the marketing dollars now coming out of his own pocket, he soon began to discover and develop result-oriented, low-cost tactics to build sales which came to be known as "Street Fighting." Jeff's Street Fighter Marketing has received a great deal of national media attention including The Wall Street Journal, USA Today, Success, BusinessWeek, Inc Magazine.

Jeff's Street Fighter client list includes AT&T, American Express, Walt Disney, Chevron, Pizza Hut, McDonald's, Honda, Sony, Goodyear, Marvel Entertainment, The US Army, and many others. Jeff is also the writer and producer of several musical parodies that have been performed at various NSA events and I have had the pleasure performing in several of them including NSA Gets "Greased." He also wrote and produced The Wizard of Sales which was presented one of the NSA Scholarship programs.

He's is based in Columbus, Ohio which specializes in teaching businesses how to market, promote and increase sales on a shoe-string budget. Jeff has authored and published 10 books, six videos and four audio albums, including Street Fighter Marketing Solutions and No B.S. Grassroots Marketing. But his most successful production to date is the birth of his triplets!