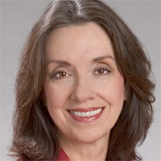 Jennifer Read Hawthorne
Best Selling Author of Chicken Soup for the Woman's Soul
X
Program Descriptions
Life Lessons for Loving the Way You Live
Have you ever noticed that, no matter how hard you try, you can't control the circumstances of your life? The only thing you can control is your attitude toward those circumstances. And while it is doubtful that anyone is "happy" all the time, the ability to accept life's up and downs provides a platform for balance and serenity.
Why Book Jennifer Read Hawthorne?
Jennifer is the author of the famous book "Chicken Soup for the Woman's Soul" an "Chicken Soup for the Mother's Soul". She has written many more as well
Jennifer loves speaking to female audiences about how to empower, reward, and love themselves.
Jennifer Read Hawthorne is an international speaker and award-winning author specializing in inspirational presentations for women. For more than twenty years, her insights, humor and guidance have provided enthusiastic audiences with both the motivation and the tools to achieve greater personal and professional success.
Jennifer's newest keynote presentation is based on her forthcoming book Life Lessons for Loving the Way You Live.
Best-selling Author: Jennifer is co-author of four bestselling books, including Chicken Soup for the Woman's Soul and Chicken Soup for the Mother's Soul. Both books reached number one on the New York Times and number one and number two on USA Today's best-seller lists and continue to be among the most popular of all books in the Chicken Soup for the Soul series.
Other books include A Second Chicken Soup for the Woman's Soul; Chicken Soup for the Single's Soul; The Soul of Success: A Woman's Guide to Authentic Power; and Diamonds, Pearls & Stones: Jewels of Wisdom for Young Women from Extraordinary Women of the World. Together, Jennifer's books have sold more than thirteen million copies and been translated into more than thirty languages.
National Media Appearances:
As an author and self-esteem expert, Jennifer has appeared on CNN, Sally Jesse Raphael, Pure Oxygen, and hundreds of national, regional and local TV and radio shows. She has been featured in numerous magazine and newspaper articles, and writes articles for national magazines such as Ladies Home Journal. She is a regular columnist for Affluent magazine. She is also a regular guest on Jim Blasingame's national radio show The Small Business Advocate and a member of Jim's Brain Trust.
Fortune 500 Clients:
As a professional with a degree in Journalism/Speech & Broadcasting, she co-founded the Esteem Group in 1993, which she now directs as Jennifer Hawthorne Inc. Her clients include hundreds of professional associations, as well as Fortune 500 companies, government agencies and educational organizations.