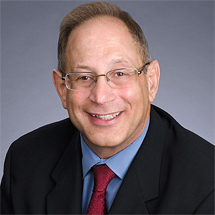 Jeofrey Bean
Customer Experience and Internet Marketing Strategies Expert
Traveling From
California
X
Program Descriptions
Program abstracts (descriptions available on request)
Awesome and Simple Customer Care and Innovation in a Socially Connected World Hitting Moving Targets in the Age of Social Mobility: Reducing uncertainty while increasing effectiveness of media decisions in a time of fast change

Innovation Leadership - What's Your Style?
Is Starbucks style of quick-draw innovation for your company and customers? Or is Apple, Amazon or Tesla a better fit? (Can include Google, Uber, Square, others depending on audience) Presentation, Seminar

Opening Your Innovation Channels for Product and Market Advantage
From intuitive to methodical selecting the strategy, tactics and decision making for innovation to thrive. Real innovation stories from the best and what they mean for your company.

Beyond SEO: Driving customer attraction, retention, and top-line growth
Does your website, mobile present and social media speak to your customers and fulfill your business objectives? Jeofrey Bean share the critical leadership insights businesses should take to make their websites, social media and mobile presences more compelling to their customers for increased advocacy. (Based on the article published in The Pragmatic Marketer magazine)

Starbucks, Social Media and Company Renewal
The critical role of social media in the company's stunning turnaround and what it means for the rest of us.

Amazon and Innovation
Jeff Bezos leadership and company policies have raised the bar for innovation and global success. What does it mean for your business?

Transformation to Customer Experience: Ten Essentials of Customer Journey Mapping
The answers to one of the most frequently asked questions about beginning the transformation from product, price and marketing orientation to customer experience leadership.
Jeofrey Bean, author, educator and speaker, is a customer experience and Internet marketing strategies expert.

As the Principal of Del Mar Research he guides companies in making successful decisions to improve and innovate customer experience as an advisor, keynote speaker and educator, developing and leading courses, training seminars and workshops.

Jeofrey is the author of two business leadership books. His latest book is Customer Experience Rules! Insights from the 52 best practices of customer experience leaders. Customer Experience Rules! is new for customer experience books being fully illustrated by Steve Hickner, Animation Film Director at DreamWorks.

His first book The Customer Experience Revolution: How Companies like Apple, Amazon, and Starbucks Have Changed Business Forever, with Sean Van Tyne, is published by Brigantine Media and is now a best-selling customer experience book. Each of Jeofrey's books is based on experience, research and in-person interviews with customer experience leaders.

Jeofrey is a part-time Professor of Business Management and Marketing at the University of California San Diego Extension. His in-class courses include Internet Marketing Strategies, Directed Studies and Customer Experience Leadership in domestic and international programs.

He is also a founding Faculty and Board member of Rutgers Customer Experience Certificate Program. The program prepares professionals to determine, develop and deliver differentiating customer experiences to increase ROI and competitiveness. It combines industry thought leaders and top academic faculty to assure executive education effectiveness.

As an Expert Reviewer at the Customer Experience Special Interest Group (CX SIG), sponsored by Intuit, Jeofrey advises start-ups and established businesses such as ProFlowers, Sony PlayStation and Intuit on ways to improve and innovate customer experience.

Jeofrey is also a columnist for online magazine Fleet Management Weekly (formerly Automotive Digest) with a monthly Customer Experience Revolution article series.

As an engaging speaker, educator and seminar leader, Jeofrey is known for innovative and practical insights and commentary delivered with a dash of humor at venues including J.D. Power Service Excellence Summit , The LPL Financial Focus Conference, The Fast Leaders and as a guest on John Hockenberry's "The Takeaway" program on National Public Radio (NPR and PRI).

The Customer Experience Revolution - How Companies like Apple, Amazon, and Starbucks have changed business forever Jeofrey Bean shares his aggregate view of some of the best customer experience companies and the practices that make them better, different and more valuable. These companies dominate their industries and change people's lives. They also have a different view of the interaction between customers and companies. The experience makers know that great branding, products and services are not enough. They purposely determine and deliver extraordinary customer experiences to their advantage. Based on experience, research and live interviews for his book The Customer Experience Revolution.

Jeofrey Bean presents Customer Experience - Winners, Losers...and the Ones to Watch! The best practices and extraordinary results of customer experience leaders have created winners, losers and ones to watch in the marketplace. Jeofrey Bean, author of the business leadership book The Customer Experience Revolution - How Companies like Apple, Amazon, and Starbucks Have Changed Business Forever, with Sean Van Tyne, will discuss winners, losers and companies to watch and what it means for all businesses striving to be different, more profitable and sustainable. Highlights from Customer Experience - Winners, Losers and Ones to Watch! • What percentage of businesses are customer experience leaders and where are the other companies? • Select best practices of "experience maker" companies based on the live interviews and research for the customer experience book. These go beyond customer experience management, customer service and customer loyalty practices! • Examples of winners, losers and ones to watch including: Tesla, Square, Best Buy, Amazon, Sony, Nokia, Microsoft, Uber and others Which companies are setting customer experience expectations for your business? Knowing which companies are setting experience expectations is more important than ever. It goes beyond customer satisfaction and onto innovating the next generation customer experience. Whether on the job, at home or relaxing on vacation, your present and future customers are having experiences that impact their expectations of you and your business. It's time to take an accurate look at the companies setting people's experience expectations of your business. Then with those insights, decide what it means for your business.