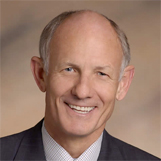 Jim Bearden
Leadership Speaker
X
Program Descriptions
Change, Choice & Champions


Leadership, Teamwork and Winning

Unleashing The Heroes in Your Midst
In an economic landscape characterized by ambiguity and in organizational situations that are complex and ever-changing, success requires people who will aggressively execute high-stake initiatives. The good news is, most people want to make a difference; they truly want to succeed and to be parts of winning teams. There are "sleeping heroes" inside every organization, and in this program, Jim describes the specific steps leaders can take to awaken those "sleeping heroes."

Happily Ever Afters Don't Just Happen
Acknowledging and abandoning illusions about Happily Ever After(s) is a prerequisite to winning. The hope (delusion) that they actually exist will cause us to squander time and energy on these frantic but futile searches for Happily Ever After alternatives to hard work and perseverance.

Jim Bearden, CSP, delivers keynote presentations, Leadership Development Seminars and Sales Training Programs that elicit audience participation, provoke introspection and leave lasting impressions. One of the topics that audience members have found most memorable is Jim's treatment of "Happily Ever After(s)". When used in his Leadership Development Seminars, Sales Training Programs or as one of his keynote presentations, "Happily Ever After(s) Don't Just Happen" sets the stage for laughter—and learning.

Closing the Gaps Between What Sounds Good and What Gets Done
Most leaders struggle to close the gaps between the types of employee behavior they desire and the types of behavior they get. Here are three possible explanations for those gaps:


Employees understand what they're expected to do, but they're unable to do it
Employees understand what they're expect to do, but they're unwilling to do it
Employees don't understand what they're expected to do Contrary to what many leaders believe, the most common explanation for not getting more of the behavior they expect is because their employees do not understand what they're expected to do.

Creating Better Days
Regardless of the Hand You're Dealt
Contrary to what most of us have seen from many of the salespeople who call on us, selling is a process, not an event. When selling is viewed and practiced as a process, the quality of the selling experience (for salespeople and their customers) will improve dramatically. So will the sales results.

In this uncertain economy, individuals can learn to shift from perceiving happiness as a 'situational phenomenon' to being happy with no specific reason at all, and they can do this by bringing principle-based living to center stage. In this upbeat presentation, Jim Bearden will offer alternative perspectives on the quality of our days. Using plenty of humor and his own experiences, Jim offers down-to-earth answers for Creating Better Days.
Customized Keynote Presentations, Leadership Development Training Seminars and Sales Training Programs are the tools Jim Bearden, CSP, uses to facilitate performance enhancement.

With his upbeat, interactive delivery laced with plenty of tasteful humor and relevant anecdotes —Jim brings his Leadership, Sales and Personal Development concepts to life for audience members. His aggressive, after-the-event follow-up process helps clients and their staff adapt and implement the concepts included in his Keynote Presentations, Leadership Development Training Seminars and Sales Training Programs.

Jim Bearden's many rich life experiences form the basis for his anecdotes, his humor and his insights:


Decorated Viet Nam veteran, where he served as a Marine combat unit commander
Top Sales Producer and Sales Manager
Corporate Vice President (most recently 2001-2004)
Founder of his own successful business, Bearden Resource Group
Past President of the National Speakers Association Heart of Texas Chapter
Author of The Relentless Search for Better Ways
Producer of a radio program, "The Competitive Edge"
AND, his most valuable learning experience, the father of 3 children

Holder of the prestigious Certified Speaking Professional Designation from the National Speakers Association, Jim has been a professional speaker for 20 years. During that time he has conducted training and delivered presentations for corporate audiences, trade and professional associations and government agencies in the U.S., Canada and Mexico.

Jim Bearden, CSP, is one of America's most dynamic, captivating speakers and trainers; and with his aggressive follow-up process, he is also a powerful agent for change.