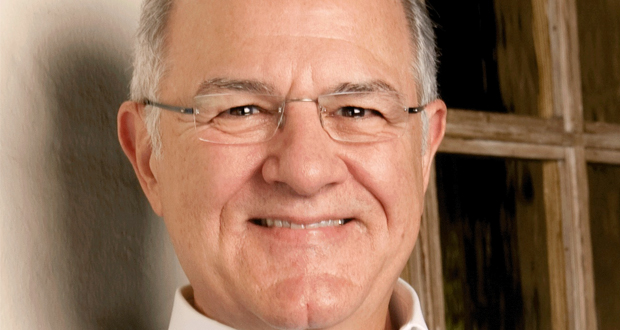 Jim Kouzes
Coauthor of The Leadership Challenge & Credibility
Traveling From
California
X
Program Descriptions
The Truth About Leadership: The No-Fads, Heart-of-the-Matter Facts You Need to Know.
Based on thirty years of original research, Jim Kouzes explores the fundamental, enduring truths about leadership that hold constant regardless of context or circumstance. These time-tested truths reveal what leaders must know and the questions they must be prepared to answer if they are going to have a sustainable impact on their constituents and organizations. In this session, you'll learn what the ten truths are and how you can apply them to your work as a leader.

The Five Practices of Exemplary Leadership®: How to Make Extraordinary Things Happen in Organizations
Since 1983 Jim Kouzes and Barry Posner have been researching leadership. They've examined real-life cases and analyzed 360-degree assessments from hundreds of thousands of leaders and over two million observers. From their analyses of the data they've found that there are Five Practices of Exemplary Leadership® that leaders demonstrate when performing at their best. Exemplary leaders Model the Way, Inspire a Shared Vision, Challenge the Process, Enable Others to Act, and Encourage the Heart. In this session, you will learn what leaders actually do to exhibit these practices and how you can apply them to your daily work.

Learning Leadership: The Five Fundamentals for Becoming and Exemplary Leader
The best leaders are the best learners. They engage in learning activities more frequently than their less effective counterparts. But to become the best you need a concrete framework for continuous development and evidence-based strategies to ignite the habit of lifelong learning. There are five fundamentals that create and sustain the conditions for exemplary performance, and you have to incorporate these into your daily routine as a leader. You have to believe you can, aspire to excel, challenge yourself, engage support, and practice deliberately to become your best.

The Credible Leader: How to Strengthen and Sustain Authenticity and Integrity
Our research shows conclusively that people around the globe want leaders who are honest, forward-looking, inspiring, and competent. While these results aren't surprising, they are extraordinarily significant to leaders because three of these four characteristics comprise what communications experts refer to as "source credibility." Personal credibility is the foundation of leadership. In this session you will learn the six disciplines of earning and sustaining credibility, and you'll learn how you can apply them in your work as a leader.

Leading in Turbulent Times: Seven Ways to Strengthen Resilience in Your Organization
As surprising as it may sound, in challenging and difficult times we are likely to see more extraordinary leadership than in times of stability. Leaders, it turns out, don't do their best when they're maintaining the status quo or when they feel comfortable. They do their best when faced with adversity, crisis, setbacks, and great difficulty. Challenge is the opportunity for greatness. In this session, you'll learn seven strategies for turning adversity into opportunity, and challenge into positive change.

You Can't Do It Alone: What It Takes to Create a High-Performing Team
The "Lone Ranger" view of leadership is pure myth. When it comes to superior performance, not one leader has ever done anything extraordinary by himself or herself. Collaboration out-produces both competition and individualistic efforts when it comes to achieving excellence. In this session, you'll learn the essentials for fostering collaboration and strengthening others. You'll learn what it takes to build trust and increase the sense of competence and confidence in your teams.

Encouraging the Heart: A Guide to Rewarding and Recognizing Others Making extraordinary things happen in organizations is hard work.
The challenges are immense and sometimes frightening. Against these odds leaders must provide encouragement and hope. In this session you will learn the Seven Essentials of Encouraging the Heart, and you will apply them to a specific leadership challenge that you face.

A Leader's Legacy: Affirming the Difference You Want to Make in the World
There are countless opportunities to make a difference. Each and every day there are many moments when you can choose to lead and many moments when you can choose to make a difference. All of these moments serve up the prospect of contributing to a lasting legacy. And the legacy you leave is the LIFE you lead. In this session you will learn the four primary ways you leave a legacy, and you will reflect on how you want to make a difference in all of them. When you leave this session, you will have a much clearer idea of the difference you want to make at home, at work, and in the community.

Leadership Is Everyone's Business: It's Not About Position-It's About What You Do
Leadership is not the private reserve of a few charismatic men and women. It's a set of skills and abilities learnable by anyone. What you do is far more important than your title, your level, your function, your industry, your educational background, your gender, or any other demographic variable. The truest test of leadership is whether you turn your followers into leaders. In this session you'll learn what people most expect of their leaders, who their most important leader role models are, and the universal and enduring practices that leaders demonstrate to make extraordinary things happen in organizations.
Why Book Jim Kouzes?


His programs are innovative and creative and build cohesiveness among employees, help them focus on group goals and objectives, and develop as leaders.
He turns the abstract concept of leadership into easy-to-grasp practices and behaviors that can be taught.
Jim Kouzes is the coauthor with Barry Posner of the award-winning and best-selling book, The Leadership Challenge, with over 2.5 million copies sold and available in 22 languages. He's also the Dean's Executive Fellow of Leadership, Leavey School of Business, Santa Clara University.

The sixth edition of The Leadership Challenge was released in May 2017, marking the 30th anniversary of continuous publication. The Leadership Challenge has debuted at #1 on Amazon's leadership bestseller list, was selected by FastCompany as one of the 2012 Best Business Books of the Year, and was on the 2013 Wall Street Journal bestseller list. The Leadership Challenge was selected as one of the 100 best business books of all time by 800-CEO-READ. It was an Amazon Editor's Pick for one of the Best Business Books of 2007, as well as the winner of the 1995-96 Critics' Choice Award, and the 1989 James A. Hamilton Hospital Administrators' Book Award. Their book A Leader's Legacy was selected by Soundview Executive Book Summaries as one of the top thirty books of the year and by the Globe and Mail (Canada) as one of the top ten books of 2006. Jim and Barry have coauthored over thirty other publications including Credibility: How Leaders Gain and Lose It, Why People Demand It, The Truth About Leadership, Making Extraordinary Things Happen in Asia, Encouraging the Heart, The Leadership Challenge Workbook, and Extraordinary Leadership in Australia and New Zealand. Their book, Learning Leadership, was selected by Strategy+Business as one of the best leadership books of 2016. Over 700 academic studies have been based on their original research.

Jim and Barry also developed the widely used and highly acclaimed Leadership Practices Inventory (LPI), a 360-degree questionnaire assessing leadership behavior. Over 500,000 leaders and 3 million observers have completed the LPI. It has been called "the most reliable, up-to- date leadership instrument available today."

The Wall Street Journal has cited Jim as one of the twelve best executive educators in the U.S. He is the 2010 recipient of the Thought Leadership Award from the Instructional Systems Association, listed in 2010-2013 as one of HR Magazine's Most Influential International Thinkers, named one of the Top 100 Thought Leaders in Trustworthy Business Behavior by Trust Across America in 2010-2016 and honored as one of its Lifetime Achievement recipients in 2015, selected by the Association of Corporate Executive Coaches as the 2015 International Executive Coach Thought Leader of Distinction, and selected by Global Gurus as one of the Top 30 Leadership Gurus in 2016. In 2006 Jim was presented with the Golden Gavel, the highest honor awarded by Toastmasters International. Jim and Barry are the recipients of the American Society for Training and Development (ASTD) 2009 Distinguished Contribution to Workplace Learning and Performance Award. The International Management Council (IMC) honored Jim and Barry as the 2001 recipients of the prestigious Wilbur M. McFeely Award for their outstanding contributions to management and leadership education.

Jim is also an experienced executive. He served as president, then CEO and chairman of the Tom Peters Company from 1988-until 2000. Prior to his tenure at TPC he directed the Executive Development Center at Santa Clara University from 1981 through 1987. He also founded the Joint Center for Human Services Development at San Jose State University, which he directed from 1972 until 1980. Jim's lifelong career in education began in 1967-1969 when he served for two years in the Peace Corps. Jim believes it was on January 20, 1961 when he was first inspired to dedicate himself to leadership. That was the day he was one of only a dozen Eagle Scouts who served in John F. Kennedy's Honor Guard at the Presidential Inauguration.
Books