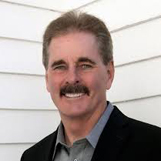 Jim McCormick
World Record Skydiver
X
Program Descriptions
Exceed Terminal Velocity! – Excelling in Any Setting
A story-based presentation that incorporates a customized message centering on using intelligent risk-taking as a performance improvement strategy.

Business Lessons from the Edge – Fresh Insights from Forty Athlete/ Executives
Drawn from Jim's most recent book of the same name, this presentation centers on fresh and powerful business insights from forty extraordinary senior executives and entrepreneurs who are also accomplished extreme athletes.

The Eight Stages of Flight – Earning Your Own World Record
A presentation that presents eight key elements of success in any setting and concludes with each member of the audience making a virtual skydive.

Are You at Full Throttle or the Will of the Wind? – Taking It to the Next Level
This presentation takes the desired behaviors gleaned from the customization process and emphasizes their importance by presenting them in stark contrast to the commonly easier and less-desirable alternatives.
Jim McCormick is an expert in performance improvement through intelligent risk-taking and creating a culture the yields innovation. He is an accomplished business executive, the author of Business Lessons from the Edge and The Power of Risk and a world- class skydiver. He has been retained by organizations including AFLAC, Accenture, Bank of America, FedEx, Hewlett-Packard, PepsiCo, Rutgers University, The Clorox Company, Siemens, Unilever, Verizon, Wells Fargo, numerous national, regional and state associations and many emerging companies that are not yet household names.

Jim's corporate experience includes three executive level positions in the real estate and construction industry including Chief Operating Officer of the fifth largest architectural firm in the United States. He has taught executive level management courses at San Jose State University.

Jim has a degree in Civil Engineering from the University of Southern California and an MBA from the University of California, Irvine. He served in Washington, D.C. as a member of a Presidential administration where he ultimately became the first non-attorney in the history of the U.S. Department of Energy to serve as Special Assistant to the General Counsel and was awarded the department's Exceptional Service medal.

Jim has over 3,200 skydives, more than fifty four hours of freefall and holds five skydiving World Records. He was a member the American delegation to World Team 2006, the largest multi-national sports team ever assembled to pursue a common goal. World Team skydivers representing thirty five countries successfully established a new world record by building the world's largest skydiving formation in the skies above Udon Thani, Thailand. The record was set when 400 World Team skydivers exiting five C-130 Hercules military transports flying at 25,000 feet and linking together into a precisely designed formation in the colors and pattern of the Thai flag that existed for only 4.25 seconds.

Jim was also a member of an international expedition that skydived to the North Pole. He is one of 400 Professional Exhibition Skydivers in the world, has done as many as 45 skydives in one day and completed some of the highest altitude civilian skydives in the world from 31,000 feet.