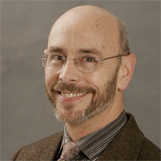 Jim Sterne
Internet World's Top Rated Speaker
Traveling From
California
X
Program Descriptions
eMetrics and Marketing Optimization
Integrating the Internet Into Your Marketing Strategy
eCRM - Customer Colored Glasses
Customer Service on the Internet
In 1994, Jim Sterne co-founded a regional Internet access provider and launched the world's first "marketing on the Internet" seminar series. Now recognized by the international Internet community, he consults with clients around the world. Sterne is an active public speaker and has been the highest rated speaker at Internet World for six years running. In addition, he is regularly asked to keynote at private conferences and run company-specific workshops.

A consultant to Fortune 500 companies and Internet entrepreneurs, Sterne focuses his twenty years in sales and marketing on the changing landscape of the Web as a medium for creating and strengthening customer relationships. With a special focus on Web metrics, his company is dedicated to helping companies understand the possibilities and manage the realities of conducting business online. Audiences come away from Jim Sterne's engaging presentations with a clear idea of how to get the most out of a Web site and how to measure that success.

Sterne is a contributing columnist to ClickZ, has written eight books on using the Internet for marketing, is the Founding President and current Chairman of the Digital Analytics Association and produces the eMetrics Summit.
Books