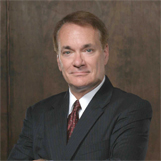 Jim Thomas
America's Negotiating Coach
X
Program Descriptions
Negotiate to Win: How to Get the Best Deal Every Time!
From the profusion of negotiation theories, strategies, ploys, and gambits, Jim Thomas, "America's Negotiating Coach," has extracted the techniques that work, again and again, in the real world. They're packed into this intense, irreverent, boisterously funny presentation. Negotiate to Win has helped tens of thousands of participants negotiate their way to greater success. Jim's fresh, bold approach to negotiating combines potent techniques with his extraordinary personal experience and spellbinding style. You'll be entertained as you learn how to Negotiate to Win.

Everyday Negotiating: The Things you Need to Know. ONLY the things you need to know.
Good negotiating isn't just about business or government. Life is a series of negotiations, and all of us are negotiators. In fact almost all of our dealings with others call for some sort of negotiating. In Everyday Negotiating, Jim gets down to the basics and put negotiating in terms everyone can understand. With wit, charm, intensity, and wisdom, he provides the key concepts and nitty-gritty tools that help even the most inexperienced, hesitant participant hammer out a better deal – with children, spouses, parents, contractors, salespeople and anyone else – every time.

Negotiate to Win Around the World
A rapidly shrinking globe makes intercultural negotiating more and more important. America's hottest markets are often offshore, and opportunities abroad are immense. But dealing with the negotiating styles of other countries takes special care and attention. In Negotiate to Win Around the World, Jim shows how improving our international negotiating skills a matter of the utmost practical, dollars and cents importance. He contrasts the negotiating styles of other cultures and countries with the American approach, and details what our aversion to negotiating is costing us on the world stage. Jim then identifies a comprehensive action plan to rapidly bring Americans up to world-class standards

Confessions of a Professional Negotiator
For three decades, leading companies and governments agencies have chosen Jim to negotiate their most important agreements. In Confessions, Jim put the audience right next to him at the bargaining table. Confessions is the real deal: Jim Thomas at his relaxed best, a keynote that is both his and his audiences' favorite. In this magical, intimate, folksy, sidesplitting, and sometimes poignant talk, Jim gives participants the view from the inside. Audience members feel as if Jim is talking to them personally as he reveals the incredible details of some o his best-known negotiations, including the surprising idiosyncrasies of a number of famous negotiators.
Jim Thomas is a Washington, D.C. attorney, author, speaker, trainer, and one of the most acclaimed and respected negotiators in the United States.

Mr. Thomas has specialized in negotiation for most of his 35-year law practice. His negotiating experience encompasses mergers and acquisitions, domestic and international business transactions, arms control, the environment, trade and diplomacy, labor relations, and a host of other fields. His clients include most of the Fortune 500, as well as non-profit groups, professional and trade associations, and federal, state, and local government agencies.

He was a member of the United States' negotiating team in the successful Intermediate Nuclear Forces (INF) negotiations with the former Soviet Union. The INF Treaty brought about the first-ever reduction in the total number of nuclear weapons worldwide, and under its terms almost one-half of all such weapons were eventually destroyed.

Mr. Thomas is the author of the Negotiate to Win® Workshop series, which since its debut 20 years ago has become one of the leading negotiation training programs in the world. It is the recipient of a number of ASTD and NAPM awards for excellence.

Mr. Thomas' book, Negotiate to Win, is a HarperCollins international bestseller. First published in late 2005, it was a Pulitzer Prize candidate in 2006 and is today available in 18 languages. He is the author of scores of articles about negotiating, a frequent guest on television and radio, a regular commentator on CNN and MSNBC, and a popular speaker at corporate, government, and association conventions, conferences, and other events. Mr. Thomas is a partner in a Washington, D.C. law firm and a principal in a California venture capital firm. He also serves on the boards of several corporations and is a member of the faculty at The Georgetown University Law Center and at the University of Washington's Pacific Coast Banking School.

Mr. Thomas is a graduate of the University of California at Los Angeles and The Georgetown University Law Center. He has three adult children. He and his wife Jacqueline reside in Washington, DC and on Sunset Beach Island, North Carolina.