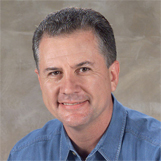 Jim Whitt
Cowboy Psychologist
X
Program Descriptions
Motivation…The Transformational Power of Purpose
Any animal can be trained using reward (the carrot) and punishment (the stick). Purpose is the only thing that engages the human spirit and empowers us to rise above our animal natures to become self-motivated. Learn how purpose is the key to reaching our full potential and living a fulfilled and happy life.

Leadership...Riding for the Brand: The Power of Purposeful Leadership
In the old west, a brand not only identified a ranch's cattle, it was a symbol of pride and loyalty for all of its cowboys - they rode for the brand. People today want more from their work than a paycheck - they want to be partners in a cause. Like cowboys of yesteryear they want to ride for the brand. Learn how leaders and organizations are transformed through The Power of Purposeful Leadership.

Change…The Power of Purposeful Change
All animals are creatures of habit. But human beings are the only animals that can choose to change. Unlike old dogs, humans can learn new tricks when they understand the principles involved in creating new patterns of behavior. Learn the key to evolving and succeeding in a rapidly changing world.
Why Book Jim Whitt?


I come armed with a rope, a shock collar and a degree in Animal Science. No humans have ever been harmed in my presentations.


I am a not a motivational speaker. I am a provocational speaker. Think of me as a cross between Jeff Foxworthy and Dr. Phil. I'll make your audience laugh and think - all at the same time.
Jim Whitt has been called a blue collar business consultant. He's been called a professional provoker. And that's fine with him. He wears boots and jeans and admits to provoking people for a living.

Jim comes from a blue collar background that has provided him with a unique perspective as a speaker, writer and business consultant. He has a degree in animal science and used to make his living as a working cowboy. He spent a dozen years in sales and marketing with two Fortune 500 agribusiness companies before launching his own consulting business in 1988.

His presentations are a combination of standup, storytelling and audience participation. He guarantees you'll laugh and learn. You'll laugh while Jim uses a rope and a shock collar to demonstrate how we have been trained like animals from early childhood. You'll learn how we can overcome our animal training and reach our potential by tapping into the only source of motivation that is unique to the human species.

For the last 27 years Jim has helped people find and fulfill their purpose in life by using the process found in his book, The Transformational Power of Purpose. As a consultant he helps businesses maximize their potential by applying the principles of purposeful leadership found in his book, Riding for the Brand. As a columnist, he writes on the topics of personal and organizational development for various publications including his blog at PurposeUnlimited.com.
Books

Road Signs for Success