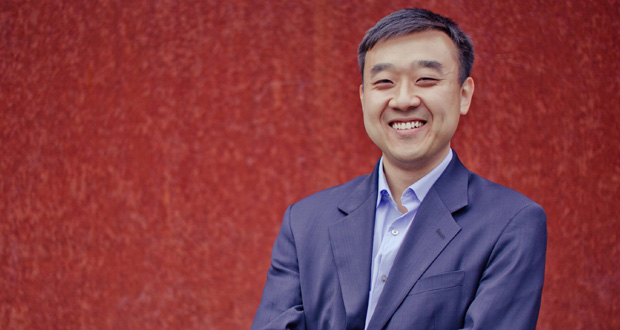 Jimmy Jia
Educator, Innovator and Author, Driven by Demand: How Energy Gets its Power
Traveling From
Washington
X
Program Descriptions
Innovations at the Intersection of Infrastructure

Energy plays a central role in shaping our society and infrastructure, making it increasingly important for today's leaders to understand the impact of energy decisions. Discussions about energy often neglect important historical lessons about previous energy transformations and provide inadequate consideration of context – this talk takes a fresh approach by exploring the emergence of energy systems, outcomes, and priorities. It highlights select historical events, current challenges and developing trends to inspire innovations for a better future.

Transformative Energy Leadership

Learn a new approach to manage and forecast the utility line-item with a "Chief Utility Officer" in the office of the CFO. The person develops a resource strategy, manages the utility budget, and leads activities between product owners, facilities, procurement, finance and marketing. Under this approach, energy is treated as a critical resource that drives revenue. Leading companies have improved their financial strength without spending additional money, representing an untapped opportunity to improve profitability.

Re-Imagining Power

Energy and utility resources can become a blind spot for an organization. Frequently, we are passive consumers, assuming it will always be there and rarely do we have a plan for when it's not. Reducing costs and increasing resiliency both depend on a grasp of a company's exposure to energy volatility and equipment lifecycle while meeting customer needs. Companies that have become proactive consumers of utilities have created product innovations, positioning their companies for future growth.
Why Book Jimmy Jia?


Jimmy can help empower your organization to take control of energy costs and resources. He engages audiences on the future of energy, stimulates sustainability leadership and inspires innovations that drive business transformations.
Jimmy Jia is an innovator, author, and entrepreneur who enjoys large systems problems. He believes that the energy sector must address societal core values of mobility, security, comfort and resilience. He has helped create solutions in finance, policy, knowledge management, operations and product design. As co-founder and CEO of Distributed Energy Management, he acts as the Chief Utility Officer, helping clients improve profitability and resiliency by treating utilities as a strategic resource. His patented financial platform helps CFOs understand opportunity costs of better utility management. His book, Driven by Demand: How Energy Gets its Power, has been sold in over 15 countries and demonstrates how organizations have used outcome-oriented energy approaches to reduce their carbon footprint. He is also on the faculty at Presidio Graduate School where he leads the Sustainable Energy Solutions Certificate, a 12-month course that teaches MBA students how to make strategic energy decisions. He holds a BS and MS from MIT and an MBA from the University of Oxford. He sits on numerous boards, including the WA Clean Technology Alliance and is Chapter Chair of the MIT Enterprise Forum Northwest.