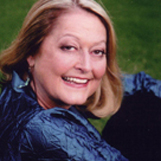 Joan Brock
Inspirational Speaker on Courage, Perseverance & Acceptance
X
Program Descriptions
More Than Meets the Eye
This presentation is a surefire attention grabber as Joan draws parallels between her own story and the challenges which face organizations. The very nature of today's business environment means the possibilities of merger, reorganization, or economic turndown are constantly on the horizon, and organizations must absorb such events with a minimum of disruption. Joan helps organizations see corporate challenges from a new perspective.

The Gift of Hope
This faith based presentation is one of the focuses that Joan uses at her church presentations. Growing up as a minister's daughter has been instrumental in giving Joan a firm foundation in her faith and providing her amazing strength of getting through the tough times. This inspirational theme, while sharing her life story, will touch every listener with her poignant and powerful presentation. This session can only be described as renewing and uplifting!
Joan Brock shares her inspiring story of the sudden loss of her sight (While working at a school for blind children.) then the loss of her husband to cancer. Joan will captivate your audience while sharing the importance of making positive and productive choices in this world of change and challenge.

For more than twenty-five years, Joan has been touring the world sharing her life of putting life in its proper perspective, making the right choices and saying, "I can do it.". . The unfolding of the happy ending is uplifting, encouraging and spell binding! Joan has authored two books and in 2003 Lifetime Television produced a film based on her autobiography!

Don't miss this poignant, humorous and uplifting presentation!