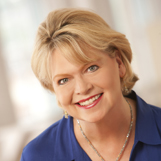 Joan Fox
Increasing Your Capacity to Compete and Win
X
Program Descriptions
You Make the Difference!
There is a large difference between "getting served" and "feeling served." This keynote highlights the role of the individual in service. You will learn about the three "difference makers" and the profound impact that the service provider makes in the perception of service. This experience is designed to be both educational and motivational.

Service and the "DUH" Factor
No one said that great service requires great thinking. This keynote is about the role common sense plays in service. You will be entertained as you gain insights, perspectives and practical ideas to put immediately to use.

Service "WOW"
In order to create a competitive advantage with service, it is imperative to go beyond the norm. Service today is mostly minimalist (yawn) with a splash of brilliance once in a while. This keynote details the current state of service and examines how to compel your customers to say "WOW!"

Outwit, Outlast, Outserve: Ultimate SERvival Strategies
The votes have been tallied and the results are in. There may be exceptions, but in general, service still stinks. With profound impact on productivity, competitiveness, profitability and ultimately a company's survival, service definitely matters. Why then hasn't Corporate America found the cure? The answers may surprise you. This keynote outlines a service strategy that you can use today.

Are You Winning With Service?
Service matters! Research repeatedly shows that consistent excellent service in most cases provides a clear competitive advantage. Leaders intuitively get on the band wagon, at least in spirit. This keynote highlights the profound differences between the intent to compete with service and the actual execution of that intent.

Living Leadership
This keynote challenges attendees with the five requirements for Living Leadership. In the light of both cultural and business dynamics, Joan presents what it really takes to be a leader. Get ready to examine your personal leadership goals, make critical choices, and be inspired by how simple (not easy) it is to live a life of leadership. Leaders must first lead themselves.

Teaming for Success
Did you ever stop to think about the teams behind the most successful products or services? What binds them together and makes them effective? The plethora's of successful teams that saturate today's organizations prove that building teams is anything but a waste of time. The challenge is to continue to build better teams. In this session, the elements that hold high performing teams together are examined, along with the counter-intuitive components that sometimes result in team failure. You will be compelled to make changes to build a better team.

What Kind of Communicator are YOU?
It's been said that the most sought after skill in the world, is the ability to communicate effectively with others. After all, our capability to influence and persuade, to sell an idea, to communicate with a customer, and to bring our thoughts to fruition often involve the process of convincing someone else. This session examines how social styles affect our communication. If you want to communicate more effectively, this session is eye-opening.

Building Rapport: From Mystery to Mastery (or Can Your Customer Hear You?)
What would your life be like if you could build rapport with anyone at anytime? The ability to gain rapport is without a doubt one of the most important and most underestimated of all skills. Unfortunately rapport has been downgraded to mean "chit-chat". This understanding leaves us far from the mark. Neurolinguistic Programming (NLP) gifts us with a technology to enable us to develop rapport at anytime, with anyone. A phenomenon that most have only experienced spontaneously and by happenstance--can be achieved at will.

Thriving on Change: Skills to Manage Tomorrow
Change offers hope, yet we cling to the known, the past. Change promises relevance, yet we adhere strongly to old paradigms. Change offers progress, yet we fight to remain the same. To truly thrive on change, we need to overcome the inherent resistance to breaking with the old culture, and "buy in" to the changes. Are you change ready? This program details how to make the transition "from survive to thrive."
Joan Fox is nationally recognized as a Customer Service and Service Leadership Expert. Since her company's inception in 1988, Joan has become a trusted resource for companies and associations to help increase their capacity to compete and win. Delivering consistently compelling keynote speeches, training and consultant advice, Joan challenges people and businesses to think in innovative ways.

In testament to Joan's expertise, much of her business is returning clients and referrals. Joan's speaking style is playful, yet content driven. She believes that learning is facilitated by involvement, interaction and having fun. A hallmark of Joan's work is the customized content that ensures a meaningful end product.

Joan is a member of both the National Speakers Association and NSA Ohio. Her articles have been published in About Bizz Magazine and The Small Business Journal as well as numerous trade publications. Joan has been interviewed on television and radio and is listed in the Who's Who of Professional Speakers.

Before founding Eagle Inspiration, Inc., Joan was a clinical microbiologist by profession. Deciding that people were a more interesting study than bacteria and other lower life forms, she re-careered and discovered her niche. Joan is based in Cincinnati, Ohio where she resides with her four children and husband.