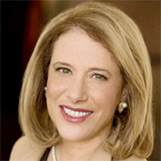 Joan Pastor
Organizational Development Specialist
Traveling From
California
X
Program Descriptions
Emotional Intelligence
The Power of Positive Persuasion
So, You Think You're A Great Communicator!
Dynamic Interviewing Skills
...and more!
Dr. Joan Pastor is president of JPA International, Inc., an international consulting company. She acts as a consultant on the "people" side of business to corporations, and has been a professional speaker, trainer, seminar leader, and organizational development specialist for more than 20 years. She and her associates have worked in more than 20 countries on five continents. They are known for their expertise in global issues, future trends, strategic planning, and cross-cultural communications.

Joan has a Ph.D. in Industrial-Organizational Psychology and Clinical Psychology and has practiced extensively as a psychotherapist. She has been a guest of a number of radio and television shows and has hosted her own radio show. Joan is the author of more than 35 articles as well as the book Women's Work. She is a Certified Speaking Professional through the National Speakers Association, and a member of the American Psychological Association and the Society for Industrial and Organizational Psychology.

Joan has taught and continues to teach seminars and classes at numerous companies and associations, and a number of universities across the country through their business schools. Courses include Leadership Skills for Technical Professionals, Developing and Implementing High-Performing Teams for Increased Competitive Edge, Cross-Cultural Issues in a Global Economy, and Negotiation Skills for Internal and External Customers. Joan also provides consulting services to and through these schools.