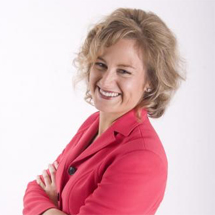 Jody Urquhart
Motivational Keynote Speaker
X
Program Descriptions
This Would Be Funny... If It Wasn't Happening To Me! How To Navigate the Future With Enthusiasm & Vigor
I Love My Job, It's The People I Can't Stand!
The Nerve to Serve, Say Hello to Humor & Goodbye to Burnout!
Follow Me I'm Right Behind You! How to Lead & Influence Others
The Joy Of The Job... Take this Job & Love it!
Managing Millennials: Understanding & Integrating The Younger Worker
Lighten Up And Laugh For Health Care Professionals
Daring To Be Caring: Leading A Spirited Health Care Team
The Joy of Work for Health Care Professionals Keys To Find More Fulfillment In Your Work
Why Pick Jody Urquhart?
A highly sought-after funny motivational speaker, Jody Urquhart is the author of All Work & No Say, a bestselling book that shattered assumptions that work can't be rewarding and fun.
A top female motivational speaker and consultant, Jody Urquhart delivers Savvy, Uplifting and Funny advice to help your audience develop a buoyant, positive and meaningful perspective in the midst of stress and change.
A motivational speaker for over 20 years, Jody is a keynote speaker at over 75 organizations and associations every year. She consults with Fortune 500 healthcare organizations on recruitment and retention issues.
A former stand- up comedian, Jody's keynote talks are highly interactive and tied around comedy, leadership and change.
A highly sought- after motivational speaker, Jody is passionate about spreading the message of the importance of fun and meaningful work. A motivational speaker for over 16 years, Jody speaks at over 60 organizations and associations every year, and is a top keynote speaker. Jody's trademark is to deliver very funny motivational speeches, humour is a key part of her audience connection.

A humorous and inspirational motivational speaker and a former stand up comedian, Jody ONLY uses clean humor and original content catered to the audience.

Jody is author of the book All Work & No SAY. Her mission is to help motivate people to derive more meaning, fun and satisfaction from their work.

Jody is a featured guest speaker for the GE Healthcare Tip-TV program, broadcast in over 2600 healthcare facilities. Her insights and expertise earned her the 2008 Bronze Award in the 29th Annual Telly Awards for excellence in programming this presentation.

Jody's work as a motivational keynote speaker includes health care associations, financial institutions, corporations, parks and recreation bodies, government departments and many more groups on the topic of fun and purposeful work.