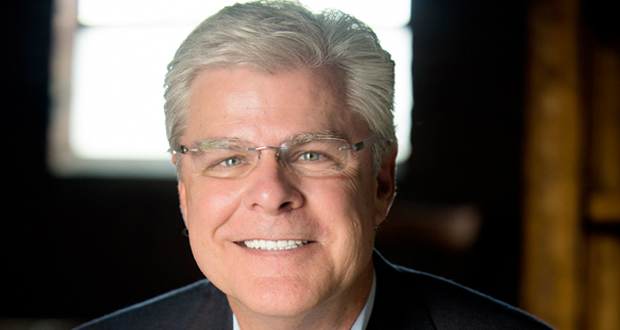 Joe Calloway
Branding Consultant, Customer Focused Teams, Author
X
Program Descriptions
The Leadership Mindset
How Today's Successful Business Leaders Think
Success today requires a new leadership mindset. Simplify, clarify, focus, innovate to create value, even disrupt…these are all parts of the mindset of today's successful leader. Participants will gain new perspectives on effective leadership, and will discover a simple, powerful process that creates a daily focus on high return activities for leaders and their teams.

In this interactive session, Joe shares insights on leadership drawn from his 30+ years working with leaders of companies including the Fortune 500, small businesses, franchise organizations, and non-profits. Joe is also a founding investor and leadership advisor with successful startups, is a principal in The Disruption Lab consulting group, and served as Executive In Residence with Belmont University's Center for Entrepreneurship.

The Leadership Mindset workshop can add significant value to your leadership development event or strategic planning retreat, bringing new ideas and fresh energy to your team.

Leading The Customer Focused Team
Winning And Keeping Customers In Today's New Market Reality
Customer experience drives the market, because what your customers think and say about you is the most powerful force in influencing new customers to do business with you. That's the marketplace of today. Nothing compares with the power of customer word of mouth, especially on social media. This session on Leading The Customer Focused Team is about being intentional, focused, and strategic in having your team create compelling customer experiences that drive new customer growth.

Leading a Winning Culture
Creating Your Greatest Competitive Advantage Through Culture
If you get your culture right, it can be your key differentiator. The most valuable assets a company can have are great employees who love to come to work every day, and great potential employees who want to work for you. You can't "not" have a culture. The question is whether your culture is intentional, by design, and strengthened by leadership each and every day.

Learn real world lessons from Joe's work with market leading companies that have also been recognized nationally as "best places to work."
Why Book Joe Calloway?


Joe is an interactive, engaging coach who teaches audiences how to create the mindset that drives high performance, creates results, and affects transformation in business.
His witty and energetic style of working with the audience establishes a connection with them as he adds value to companies who want to be challenged on their long held assumptions.
MY STORY. THIS IS WHAT I DO.
My job is to help leaders make great companies even better.

I study the marketplace. I research the mindset and strategies of effective leaders in leading companies large and small, across business and industry lines. As a Principal in The Disruption Lab I recently co-led an innovation tour with executives and business owners to meet with leaders of over 30 cutting edge companies in New York and Barcelona, Spain.

As a business author I've written seven books on effective leadership and what high-performing companies do to drive success and growth for the future. I don't do the typical one-way "speech" where the audience sits quietly, listens to a lecture, and watches a PowerPoint presentation. I don't even use PowerPoint (my clients thank me).

I design and lead interactive sessions at leadership retreats and events and get the audience actively involved. It's about creating actionable steps that improve performance and drive positive results back home.
Books