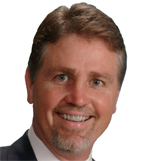 Joe Healey
The Power of Radical Trust
X
Program Descriptions
Get Radical: Success at Work & A Life You Love
For people working in a world where customers demand value and competition demands doing more with less, life and work can be a roller-coaster ride that erodes performance and satisfaction. But Joe proves that having the proper "positive tensiontm" in your life not only drives huge success, but creates a quality life and a quality person who achieves more. In this fun and extremely inspiring session Joe will provide stories that move you to apply his clear principles that will make you radical.

Radical Trust: How Today's Great Leaders Convert People to Partners
Joe will validate his claim that you can build a Radical Trust that not only makes the workplace a great place to work and retains talent, but that produces better results than any other approach to leading. He will use his award-winning story-telling to share amazing stories from his book, Radical Trust (NY, Wiley, 07). These stories from Joe's businesses and his consulting clients will reveal the achievement of radical levels of financial success.

Change: How to Create Radical Execution
Powerful insights about going beyond coping with change to being successful at navigating it. This session will provide real-world solutions about change, motivation and creating a place where people perform at high levels because they want to be part of a better future. Joe's in-depth business and consulting experience in navigating change will give attendees take-home substance that they will find engaging, inspiring and applicable in their work-place and home

Radical Doesn't Mean Crazy & Change Can Be Fun: Embracing Change, Invigorating People & Retaining the Best
Humorous and powerful, real-world insights about change, motivation and creating a place where people perform at high levels. This keynote uses fun and inspiring stories from Joe's amazing 18-month journey featured in the Wall Street Journal, intertwined with stories from Joe's ground-breaking business and consulting career. This keynote is designed to leave your audience buzzing about: "if he can do that, I can do this!"

Radical Sales: Relationship-Selling on Steroids
This session will make clear the role trust plays in selling success and how to fulfill the "trust expectation." The four competencies to gaining trust in any sales situation are clearly laid out. Actionable steps are given that will enable anyone to build the kind of relationship that overcomes price objections, closes deals and grows revenues faster.

Adversity: How to Turn Challenge into Opportunity
Joe will share his heart-warming experience of how he built a seven-store retail business from the ground up as a young man and saw it ravaged by a ring of 12 thieves. His gritty struggle to keep his company alive and encourage his loyal employees while navigating extreme challenges will inspire your audience. The devastating affects of broken trust, sudden loss of employees and high stress Joe experienced will validate Joe for your audience as a person who has been there.


Joe Healey's life and work have been profiled in the Wall Street Journal. His career as an entrepreneur, banker and the senior executive of three companies provides a valuable and authentic perspective. Wall Street Journal writer, Sue Shellenbarger, called Joe Healey a "pioneer and renaissance man whose content is filled with distilled wisdom." His consulting practice which started in 1989 has taken him to audiences in four continents and all 50 states.

He is the author of Radical Trust: How Today's Great Leaders Convert People to Partners. (Published by John Wiley & Sons, Inc.) This book has been hailed as a fresh and powerful idea-packed tool that equips managers and sales professionals to attract and retain talent, drive innovation, fuel growth and create an organization clients love.

His experience as CEO of a rapid-growth retail chain insures that his innovative ideas relate to audiences in ways that are relevant to a busy and competitive world. His hands-on work as a consultant/general manager running companies as a turn-around expert means that Joe's message reflects the need to provide solutions and motivation that has traction in the real-world.

Voted "World's Best Presenter" by journalists in 2000, his unique message and inspiring style have made him a sought-after speaker on change, leadership, growth and unleashing the power of trust to build success. Joe's leadership experience combined with his "pioneering" lifestyle and award-winning speaking make his sessions an inspiring experience and an energizing, idea-packed session.

One of Joe's pioneering personal adventures was aimed at building character. Joe, his wife Jill, and their three children settled into a customized motor home and went exploring. They traveled, schooled, and discovered together for 18 months as they ventured through 44 states, into Mexico and Canada.
>
The last decade of Joe's career has involved working with the world's largest corporations and the most successful small-business enterprises. And, he intimately understands the challenge of being an entrepreneur. In Joe's early career he endured great adversity as he built a small-business while he and his wife raised three small children.

Joe speaks with the grit of an entrepreneur who knows the struggle of building a business and the wisdom of a leader who has experienced failure and success. He lives in Virginia Beach, Virginia with his family. He serves on the board of the at-risk-youth development program, Youth Entertainment Studios.
Books

Radical Trust