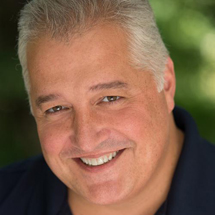 Joe Starr
Comedian with Masterful Eye of Modern Life Absurdities
The grandson of a vaudevillian, Joe Starr has show business in his blood. Since the moment he could speak, Joe has been entertaining those around him. His pedigree is apparent in his easy, confident style and total command of the stage. Combining a "Rat Pack" retro-cool with a masterful eye for absurdities of modern life, Joe's material appeals to an incredibly wide range of audiences. He is a favorite everywhere he performs.

His natural comedic abilities were recognized early by many of the country's leading stand-up comedians who immediately embraced him. After a lengthy stint as the hand picked opening act for comedy legend, Chris Rush, Joe has gone on to work with a host of luminaries including Tim Allen, Kevin James, Wendy Liebman, Soupy Sales and most recently, Robert Klein. He has appeared in venues ranging from comedy clubs to theatres to Caesar's in Atlantic City.

Joe has an instant likeability and an "every man" personality which combines a comfortable yet magnetic presence. Joe Starr's television debut appearance on the Metro Channel's New Joke City, a half-hour stand-up comedy show hosted by Robert Klein, filmed at New York's Gotham Comedy Club, showcased him as one of the future leading comedic talents to take the stage.