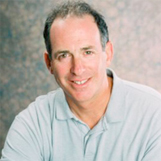 Joel Haber
The Anti-Bully Coach
X
Program Descriptions
Bullyproofing Your Child for Life
Bullying isn't just happening in the playground— it happens in camps, sports and on the internet, It's happening among boys and girls. Instant messaging, online communities, and cell phones have all created new outlets for childhood aggressors and it's growing like wildfire. How can you stay on top of bullying and prevent it? You need a true anti-bullying expert. That's Dr. Joel Haber.
Joel Haber, PhD is a clinical psychologist who has devoted more than 20 years to the identification, prevention and reduction of abusive (emotional and physical) behaviors – from childhood through adulthood and in a many settings, including schools, camps, home and the workplace. His approach to counseling and coaching is research-based, but practical. His training programs are highly interactive, lively and engaging.

Founder of the Respect USM program, Dr. Haber has held positions at University of Alabama, Birmingham Medical School, White Plains Hospital and New York Medical College. He has authored numerous articles and led conference sessions on topics including bullying, stress management and behavior problems.

A graduate of the State University of New York at Binghamton, Dr. Haber received his M.S. and PhD from the University of Georgia. His professional affiliations include the National Register of Psychology, the American Psychological Association, the Society for Behavioral Medicine and the American Camp Association. The author of numerous publications, he has been featured in a front-page article on bullying in the New York Times, on CBS National News and on ESPN radio. He is completing the first comprehensive research study of bullying at summer camps, as well as a book series on bullying.

Dr. Haber's latest book on Bullyproofing Your Child for Life came out to rave reviews on Penguin/Perigee in 2007.