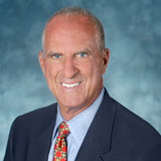 Joel Weldon
Success Comes In Cans, Not Cannots
X
Program Descriptions
Using the Willie Factor - How to Be Amazing in Your Customer's Eyes
Elephants Don't Bite - Doing the Little Things That Get You Huge Results
Coyote Power - How to Be Unstoppable and Thrive in a Climate of Change
Communicate With the Other 75% - Harmonize With All Four Behavior Styles
Leadership and the Paradox of Power - Gaining Commitment, Not Just Compliance
Speak With Impact - The Fast Track to Powerful Presentations
Why Book Joel Weldon?


Whether the focus is on leadership, sales, customer service, creativity or change, each idea he presents will relate to your world, and how you can improve it.
Always energizing and entertaining, his presentations are jam-packed with relevance, filled with eye-opening insights and practical solutions for the audience.
As a former construction worker who turned down a four-year college scholarship because he thought he wasn't "smart enough" to go to college, Joel Weldon is living proof of the power of one idea to transform your life! For over 35 years he's been one of the most highly respected and sought-after keynote speakers and sales trainers in North America, as well as an Idea Consultant and Executive Speech Coach for some of the world's leading businesses. Companies that hired him over three decades ago are still hiring him today, because he gets RESULTS!

Joel gives new meaning to the word PREPARATION, and because of that, his message will resonate deeply with every audience. The time he's willing to spend in preparation is what gives him the edge —an in-depth understanding of their specific NEEDS, FEARS, and VICTORIES. That's his secret weapon. And his amazing energy on the platform, combined with his special brand of customized humor, will open their minds to dozens of practical solutions and TIMELESS TRUTHS—the values and principles that continue to stand—no matter how much the world is changing!

Joel is the only speaker to have earned all four of the highest honors in the speaking profession, THE GOLDEN GAVEL, "for his profound impact on corporate America," the coveted Communication & Leadership Award, induction into the SPEAKERS HALL OF FAME, and in 2006 he was named LEGEND OF THE SPEAKING PROFESSION.

He's known worldwide for his unique corporate logo—a heavy, 8-ounce can with a label that says: "Success Comes in CANS, Not in Cannots!"