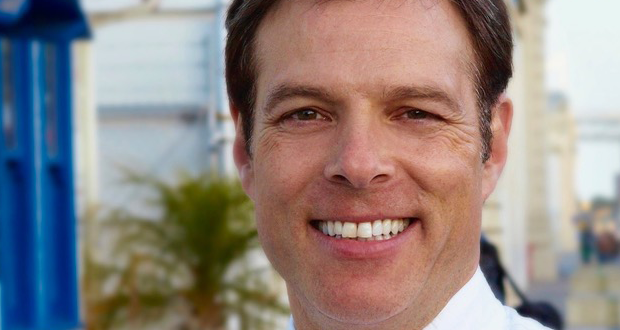 Chef Joey Altman
Chef, Television Host, Restaurant Consultant, Food & Wine Educator
Traveling From
California
Why Book Joey Altman?


As a chef he connects his skill with helping organizations define and refine concepts, organize strategies to execute and create the systems to maintain a successful and sustainable operation.
Joey Altman is a San Francisco based Chef who wears many hats.

Television Host, Cookbook Author, Restaurant Consultant, Food & Wine Educator and Public Speaker.

In 1998 Altman launched the 3x James Beard Foundation award winning TV Food Show called Bay Café, providing San Francisco Bay Area food and wine enthusiasts with an insider's look at the Bay Area's rich and diverse culinary scene.

In addition to local television, Altman also hosted two series for the Television Food Network, "Appetite for Adventure," a show where gourmet cooking meets the great outdoors and "Tasting Napa" a culinary travelogue through Northern California's wine country.

Joey Altman's career as a Chef Restaurateur started at the age of 25 when he opened the lauded Caribbean inspired Miss Pearl's Jam House in 1989. In 1998 Joey opened Wild Hare, a New American Cuisine restaurant showcasing wild game.

Chef Altman now is a restaurant and specialty foods consultant. His clients range from established restaurants to start ups, and single-units to chains. He has worked in markets all over the country as well as opening a boutique restaurant in Mumbai, India which went on to be voted Mumbai's best new restaurant and the American chef, Alex Sanchez, to be voted "Best Chef of India" in 2011.

Since 2005 Joey Altman has been the Chef Spokesperson for Diageo Chateau & Estate Wines, home of BV, Sterling, Acacia, Providence, Chalone among others.

Altman is also a sought after Public Speaker for his fun and energetic demonstrations where he shares his passion for helping people make great restaurant-style cooking easily at home through understanding how to create bold and balanced flavors and appetizing presentations. His signature "Harmony of Flavors" concept in which he uses musical notes as well as Bass, Mid-Range and Treble, as an analogy to illustrate "flavor-frequencies" to create a fun and relatable visual on how chefs create delicious and complex flavor combinations.

Early Years
Cooking and show business both came early to Joey Altman. He grew up in a resort town in New York's Catskill Mountains where his mother worked at Grossinger's Hotel, one of the top venues on the Borscht Belt entertainment circuit. Mel Brooks, Bill Cosby, Lionel Hampton, and other entertainers were early inspirations, and Altman's culinary skills were developed at a young age by cooking at family parties and celebrations. By the time he was in high school, Altman was an aspiring magician ("Altman the Magnificent"), was playing guitar in a local rock band, and was working as a short-order cook in a local diner. After graduating from the Hotel and Restaurant Management Program at Sullivan County Community College, Altman left for France to train under some of France's finest chefs, including Lyon's Bernard Constantin and Jean Brouilly, following the rigorous apprenticeship program of French kitchens. He left France with a thorough grounding in the principles and techniques of classical French cuisine and an appreciation of the importance of balance and harmony in cooking.

Altman returned to America to work at Harvest restaurant in Cambridge, Massachusetts, with Bob Kinkead, one of the creative forces behind the 80's new American cuisine. At the Harvest, he gained an appreciation of the exciting developments in American cooking that emphasized the freshest seasonal and regional ingredients in creative and exciting combinations. Following his stint at Harvest, Altman traveled to New Orleans where he learned the principles of Creole and Cajun cooking under Emeril Lagasse at Commander's Palace. He also continued his travels and culinary adventures in the American South and Southwest, the Caribbean, and Mexico – all sources of his lively and eclectic style of cooking. Upon arriving in the San Francisco Bay Area, Altman worked at Stars and other trend-setting San Francisco restaurants. He also worked for legendary rock concert impresario Bill Graham cooking backstage for people like Sting, Eric Clapton and the Grateful Dead.

But it was the Caribbean and African inspired dishes that he created at Miss Pearl's Jam House, which he opened with SOMA pioneer restaurateur Julie Ring and Jeff Gradinger in 1989 that catapulted Altman to the forefront of the highly competitive Bay Area restaurant scene. The restaurant was wildly popular and caught the attention of food writers nationwide with its bright flavors and exciting and spicy combinations of exotic and colorful foods.

In addition to his Bay Café on KRON-TV, Altman appears at many benefits and food-related events in the Bay Area and nationwide. He also plays guitar in The BackBurner Blues Band, a blues-rock group composed of other prominent Bay Area chefs and food professionals. The group plays at local benefits and can be found jamming occasionally at San Francisco rock clubs.

Altman lives in San Francisco with his wife and three children.