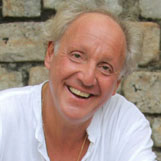 Joey Reiman
Ideation & Global Purpose Marketing Expert
X
Program Descriptions
Purpose
The Story of Purpose: The Path to Creating a Brighter Brand, a Greater Company, and a Lasting Legacy

Creativity
Thinking for a Living: Creating Ideas That Revitalize Your Business, Career & Life

Success
Success the Original Handbook: Life's Five Greatest Secrets are Right in your Hand
Named One of the 100 people who will change the way the world thinks by Fast Company, Joey Reiman is CEO & Founder of the International Center for Applied Purpose and global consultancy BrightHouse, a company whose sole purpose is to bring greater purpose to the business world. Reiman's frameworks and methodologies have been adopted by the world's most prestigious organizations including The Coca-Cola Company, Proctor & Gamble, McDonald's, Carlsberg and KPMG.

Reiman's newest book, The Story of Purpose: The Path to Creating a Brighter Brand, a Greater Company, and a Lasting Legacy follows in the tradition of his breakthrough business book, Thinking For A Living, which created a global movement celebrating the power of ideas.

For over a decade, Reiman has been teaching Ideation - a term he coined - as an adjunct professor at Emory University's Goizueta Business School. Joey is a frequent marketing and branding guest expert on CNN, and is a monthly columnist for BE Magazine, created by Mahatma Gandhi's grandson, Arun Gandhi. World-renowned Professor Philip Kotler calls Reiman, "The Moses of Marketing".
Books