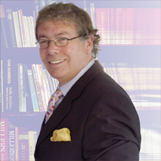 John Bell
Human Relations and Behavior Expert
X
Program Descriptions
The Magic of The Mind
John will entertain, inspire and motivate your corporate event delegates empowering them to achieve measurable success in both their private and professional business lives and thereby facilitating success in change management implementation.

After-Dinner Speeches
John provides a speech that is specifically designed with health doctors, nurses, and pharmacists in mind. Give him 30 minutes as coffee and liqueurs are being served and John will have your delegates crying with laughter as he describes the many absurdities they so often encounter in their every-day working environment.

How to Have the Habit of Success
In this keynote, motivational health presentation, designed to uplift and educate clinical delegates, inspirational, medical and pharmaceutical meeting speaker John Bell interweaves the important health issues addressed during the day with some top tips for personal and professional success.

Advanced Sales and Negotiate Skills
This educational, inspirational and motivating conference presentation gives business events delegates a fascinating insight into the advanced art of negotiation. John will amaze your business event delegates as he provides practical examples on the wonders of how the human mind works and why the management of change can be fun.

How to Listen Effectively
In this motivational presentation, professional educational speaker on change management John humorously reveals the mistakes many people make in business and provides permanent remedies to avoid their repetition.
John Bell's huge success as a conference speaker, business speaker and event speaker is due to his extensive experience and his level of knowledge. Quite simply, he is considered to be an expert in his field of giving a professional motivating talk to audiences worldwide. He empowers people to walk tall.

John Bell's work as a human behaviour consultant over the last 25 years has put him at the forefront of collating best practices in human relations in the UK and throughout Europe. Integral to his on-going research, he annually interviews hundreds of managers, engages in action research, and analyses factors that drive or impede business co-operation and responsiveness for his high-level clients who invite him to share his findings at their event, seminar, convention or conference. He has a special ability to provide information in a motivating talk.

John's dedication and growing expertise as a professional business speaker has led him to conduct primary research into staff behaviour such as managing change, motivation, problem solving and achieving success.

John helps managers and staff to peel back the layers of individual behaviour to discover inspirational and effective strategies for engaging existing and potential customers. And, for the manager, John reveals how modifications to their language, behaviour and style of response can significantly inspire and enhance management - staff interaction.

For instance, his research and work on motivation revealed how managers can unwittingly undermine their staff's resolve or collude with negative thinking. As a professional business speaker John is often invited to give a motivating talk at an event, seminar or conference.

His prominence in this field has been recognised and rewarded by invitations to participate in corporate and public sector initiatives. By way of example he was invited by GlaxoSmithKline to sit on a steering group looking at patient expectations in relation to asthma. John was involved in news breaking research into the attitudes of asthma sufferers. The 1000-strong survey indicated that asthma sufferers were missing out on proper treatment because they thought there was no point in going to their doctor. (Published in the International Journal of Clinical Practice. 4.3.2002).

He was engaged as an event speaker to share the results with conference audiences worldwide and provide a motivating talk to help facilitate change.