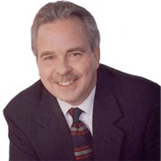 John Boe
Recruit, Train & Motivate™, Close More Sales in Less Time
X
Program Descriptions
Adversity Gives You Strength

Every challenge, setback, and personal difficulty you encounter in life also brings with it the seed of equivalent or greater benefit! The key to overcoming adversity is to avoid the temptation of panic and instead, focus on finding the greater benefit. Adversity will never leave you where it found you; it will either strengthen your character or weaken your resolve.

How can you stay self-motivated and productive in the midst of turbulent times and a sluggish economy? How do you persevere as a salesperson when times are tough and customers seem to be holding on to every penny in fear of economic uncertainty? Herodotus, the Greek philosopher, said, "Adversity has the effect of drawing out strength and qualities of a man that would have lain dormant in its absence." The Chinese word for crisis, pronounced "way-gee," is made up of two separate characters, the first representing "danger," and the second meaning "opportunity."

Burn Your Boat: The Power of Total Commitment

I believe that the great NFL Hall of Fame coach, Vince Lombardi, had it right when he said, "The quality of a person's life is in direct proportion to their commitment to excellence, regardless of their chosen field of endeavor." Do you agree with coach Lombardi or are you the type of person who has difficulty staying focused and keeping commitments? Do you allow the negative influences of fear, anxiety, self-doubt and worry to dominate your thinking and sabotage your results?

Sadly, most people fail to achieve their goals, not because they're lazy or lack self-motivation, but because they were never "fully committed" to succeed! I can't think of a single great achievement that has ever been attained without first a plan of action and then an unshakable commitment to its accomplishment.

Leadership in the Face of Adversity

Leading your sales team is easy when things are going well... when sales targets are being met, when customers are satisfied, work is busy, and everyone is performing at their best. The challenge for leaders is when times get a little tougher... when the budgets get tighter and your customers' expectations seem much harder to meet. Whether we like it or not, adversity is part of life.

As a leader, your ability to successfully handle setbacks, challenges, and obstacles is one of the most robust predictors of your personal growth, future contributions and happiness in life. Leadership in testing times can be difficult, frustrating and can breed fear and despondency. Difficulties are always going to arise, but it's not the situation, it's how you handle it that defines you as a leader.

The Art of Motivating Salespeople

After years of dealing with a tough economy and declining market conditions, even the best sales reps on your team can sometimes become discouraged and lose their motivation to close sales and develop new business. As a sales manager, senior executive, or business owner, I am sure that this scenario is very familiar to you. What if there was a simple, yet effective way to inspire and motivate your sales team to close more sales in this difficult economy... would you be interested in learning how to do that? When the tide comes in, all the boats in the harbor go up!

The long-term benefit of an incentive program is to coax your sales force out of their production comfort zone. Once a salesperson stretches to a new level of personal production, their self-confidence and expectations skyrocket. Traditionally, sales managers have relied primarily on commission to motivate their sales force. Unfortunately, a compensation structure based solely on commission does not address separate motivational factors and therefore, commission alone will not motivate your sales force to peak performance.

Body Language: How to Read Your Customer Like a Book

Are your sales reps missing their prospect's buy signals? Professional salespeople continuously monitor their prospects' body language and adjust their sales presentation accordingly. By understanding a prospect's body language gestures a sales rep can minimize perceived sales pressure and know when it's appropriate to close the sale!

Research shows that a prospect decides in the first few moments whether he or she likes a sales rep or not. Yes, we also judge a book by its cover too. There is absolutely no substitute for a positive first impression.

Selling to the Four Temperament Styles

Have you ever wondered why you seem to hit it off right away with some people, while with others it's more like oil and water? A person's temperament style not only determines his or her energy level, behavioral traits, body language patterns, and buying style, but it also influences compatibility with other people.

Yin Yang, the ancient Chinese symbol for balance, depicts the strong attraction and complementary nature of opposites. Just as oil and water repel, while magnet and metal attract, we too are attracted or repelled by other people instinctively. For example, each of us have met someone for whom we felt an immediate affinity or, for some unknown reason, an instant dislike. In reality, we are intuitively responding to the natural chemistry, or lack thereof, between temperament styles.

Win-Win Principles of Persuasion and Negotiation

How good are you at negotiating or persuading others? Do you know the characteristics of successful negotiators? Are you a trained negotiator who knows how to use persuasion principles and negotiation tactics skillfully to find a win-win solution? Can you deal effectively with highly competitive negotiators? Do you have specific techniques for dealing with deadlock situations? Do you know how to use emotions to influence negotiation outcomes? If you want to stand out from the crowd, get promoted or develop an award winning sales team you need to polish your communication and persuasion skills.

Customers for Life: Going the Extra Mile

Are you someone who consistently goes the extra mile and routinely over delivers on your promises?

It's rare these days, but it's the hallmark of high achievers who know that exceeding expectations helps you stand above the crowd. Almost by force of habit, successful people simply do more. Do you exceed expectations? Do you surprise your customers and co-workers with more than they were expecting from you? Do you have the opportunity - but also the personal initiative - to go the extra mile?

To be successful you must change your thinking. You can only win by making extra efforts. People who go the extra mile always get payback. You will discover yourself becoming more self-confident, more self-reliant and more influential with those around you.

Selling is a Contact Sport: Keys to Effective Phone Calling

Prospecting for new business is critically important and for the majority of salespeople, it is by far the most challenging and stressful aspect of their profession. Successful salespeople are proactive and recognize the importance of prospecting for new business daily. They don't have to be reminded to ask for referrals or follow-up on a sales lead, they do it automatically. This article is packed full of helpful phone calling tips and techniques which, if put into practice, will fill your appointment calendar with new business opportunities!

Cross-Selling and Up Selling Best Practices to Increase Sales

While you may not have recognized it, the last time you ordered from a fast food restaurant or went to the post office, there is a good chance you experienced some form of cross-selling or up selling. Cross-selling and up selling are well-established and highly effective marketing practices utilized by a wide variety of industries.

Up selling and cross-selling can be keys to profit generation for sales representatives and business owners. Cross-selling and up selling are often confused with each other and used interchangeably when, in fact, subtle differences between the two types of selling do exist. Both benefit the business owner who can generate greater profits by offering multiple products related to his or her main product line, or multiple versions of the same product, each with varying degrees of profitability.

Recruit Your Way to the Top!

Essentially a sales manager's primary responsibility is to recruit, train and motivate his or her sales force to achieve peak performance. Of these three vitally important tasks, recruiting is the least understood and by far the most challenging.

When you recruit the right person you will find that they're self-motivated and eager to train. On the other hand, if you hire someone that is not suited for the position, you'll experience low morale, high turnover and find yourself constantly in the training mode.

Overcome Prospect Objections and Close the Sale

In today's challenging, hyper-competitive and ever-changing business environment, your sales team's ability to negotiate effectively with their customers is critical to the profitability of your company. Nothing happens until the sale is closed! Before a salesperson has earned the right to ask for the order they must first qualify their prospect financially and conduct a thorough needs analysis.

People dislike being pressured into making an important decision. They want a salesperson that takes the time to understand their needs and treats them with respect. High-pressure closing tactics are unneeded and ineffective. John teaches participants to close the sale using professional, low-pressure, win-win closing strategies.

Powerful New Business Development Prospecting Strategies

Why is it that some sales reps consistently earn a six-figure annual income while other reps, putting in the same hours, selling the same products and trained by the same sales manager struggle each month financially to make ends meet? The answer to this question is painfully simple; the six-figure sales reps spend more time on the phone and never forget to ask for referrals! Top producers don't need to be told to ask for referrals or follow-up on hot leads, because they understand that prospecting is a necessity and not just an activity. The good news is that prospecting for new business, like any other skill, can be trained and developed into a habit.

To be successful in the sales profession salespeople need assistance from their clients in the form of referrals. Average salespeople do not invest their time nor spend their money developing their good clients into advocates. An advocate is a person who will go out of their way to recommend a salesperson to their friends and associates. Advocates aren't born they're developed over time!
Are you looking for an experienced speaker to present an in-house sales training seminar or motivational keynote at your next Sales Meeting?

John Boe is a highly accomplished business consultant / sales trainer with a strong business background and proven expertise in sales, marketing, and customer service excellence. He is an award-winning trainer experienced in delivering marketing and business development programs for United States and international companies.

Prior to beginning his sales and management career for an international financial services company, John was a captain flying helicopters in the U.S. Army. Today, John is a successful instructor, entrepreneur and an internationally recognized authority on sales/marketing, customer service, nonverbal communications and temperament styles.

John is a syndicated business columnist with over 100 articles published worldwide. In addition, he has written and produced best selling audio and video sales training programs. He has co-authored three books; including Mission Possible with Dr. Stephen Covey. John was honored by the Dale Carnegie organization by being presented with their prestigious, "Highest Award for Achievement." SalesDog.com recently named him to their list of "America's Top Sales Trainers and Customer Service Experts."