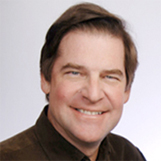 John Kobylt
RadioTalk Show Host
Traveling From
California
John Kobylt, a native of Saddle Brook, New Jersey, started in the radio business as a sportswriter after leaving Seton Hall University. John first worked with Ken Chiampou in 1988 while at a radio station in Atlantic City; who would have guessed they would one day become one of the most influential teams in American radio.

As one half of the John and Ken show's dynamic duo, John Kobylt is a human lie detector allowing no one, regardless of position or political affiliation, to "get one over" on his listeners.

Not afraid to bully the bullies, John can do nothing less than tell-it-like-it-is when confronting the day's biggest newsmakers, face to face.

In 1990 John and Ken were offered the coveted afternoon drive-time slot on New Jersey 101.5 FM in Trenton and, in turn, quadrupled the ratings. This got the attention of talk radio stations across the country including the mighty KFI AM 640 in Los Angeles.

With the attitude of crusading for truth and justice in the afternoon, John came to KFI AM 640 in 1992 with his radio partner Ken Chiampou and Southern California hasn't been the same since.

Whether dismantling unethical law groups, leading political recalls, or spearheading their huge "Heads on a Stick" anti-tax rallies, John and Ken can always be counted on for relevant, provocative and entertaining radio. Neither liberal nor conservative, John and Ken chase down the facts of every story or current event and explain how it affects the average Joe.

Luckily for them there are always good topics because, as John Kobylt states, "there seems to be no shortage of idiocy in this world."

As the louder half of the team, John's the rabble-rouser who mercilessly takes on politicians and corporate "spokes-holes" alike. Best known for his heated and impassioned rants, John shows the same kind of passion when talking about a product or service he loves. He is choosy and discerning and discusses little without intense fervor. These qualities have made him a credible and sought after endorser for a wide variety of product and services.

With over 1 million listeners each week, John and Ken are the most listened to afternoon talk radio show in Southern California. As if it wasn't enough to have so many listeners, their peers have also recognized their fantastic success. John and Ken have been the recipients of the Radio & Records News/Talk Local Personality of the Year award and have also been nominated for the National Association of Broadcasters Marconi Award, the most prestigious award in radio.

The Los Angeles Times named John and Ken one of the 100 most influential people in Southern California...most of California's politicians would probably reluctantly agree.

John is married to former TV news reporter, Deborah Zara, and they have three sons.