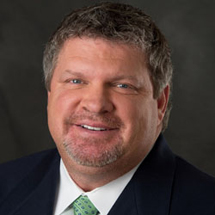 John Kruk
ESPN Baseball Analyst and Former Phillies All-Star
X
Program Descriptions
The importance of team work
John Can speak on both his playing days and his second career as a broadcaster at ESPN and can lend the story to whatever company he is speaking with

Overcoming adversity
Uses experiences from on and off the field including winning a battle with testicular cancer

What is takes to build a winning team
John can speak on both his playing days and his second career as a broadcaster at ESPN and can lend the story to whatever company he is speaking with
John Kruk, a three-time All-Star outfielder/first baseman, serves as an analyst on ESPN's Emmy Award-winning Baseball Tonight, as well as working select game telecasts. He joined ESPN for the 2004 season, making his debut during a Spring Training telecast between the New York Yankees and the Philadelphia Phillies from Tampa, Fla.

In March 2006, John provided game analysis for several World Baseball Classic and Spring Training telecasts on ESPN, in addition to his regular-season role on Baseball Tonight.

John retired in 1995 following a 10-year Major League career with the Philadelphia Phillies, San Diego Padres and the Chicago White Sox, in which he posted a .300 batting average with 100 home runs and 592 runs batted in. During a White Sox/Orioles game, John retired from baseball after hitting a single in the top of the first inning off Baltimore's Scott Erickson.

In 2003, John served as TV and radio analyst for Comcast SportsNet and WPEN-AM, respectively, and worked in marketing and client relations for the Phillies. He was named to the All-Vet team, which honored the best players to take the field in the 32-year history of Veterans Stadium, in 2003.

John was a contributor to Fox Sports Net's The Best Damn Sports Show Period from 2001 through 2003. Previously, he was a hitting coach for the Phillies' Double-A team in Reading, Pa. during the 2001 season.

John has appeared in various movies including The Fan, Sandlot, and American Pastime.