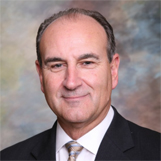 John Mattone
The World's #1 Authority on Corporate Culture & Leadership and the Former Coach to Steve Jobs
X
Program Descriptions
Transforming Culture…The Road to Reinvention & Renewal
In John Mattone's newest power-packed program, based on his recent Amazon and Inc. Magazine Best-Seller, Cultural Transformations he reveals the critical steps that must be planned-out and executed in order for any organization to create and sustain a renewed, winning culture that engages, inspires and unleashes talent in support of driving breakthrough results.

The road to reinvention and renewal for any organization is based on having a workforce—from top to bottom, who are "centered", happy, and passionate about making themselves better but also their organization better. The real pathway to achieving sustained success in any organization lies in creating a culture of "centeredness".

The challenge for global organizations as well as the small to mid-sized entrepreneurial organizations is not "how do we make our people happy"? The real challenge is "how do we ensure that all our people are "centered" so they are poised and passionate to be the best they can be every day? It is through "centeredness", that passion, happiness, joy and true engagement happens. But, it is culture that drives happiness and engagement and, ultimately, it is culture that drives operating success.

Culture is the foundation from which successful organizations are built—however, most struggle to create an environment in which employees can be fulfilled, effective in their work, and feel "unleashed". What exactly is it that makes some organizations achieve and sustain breakthrough success, while others struggle with transforming their cultures…whether it involves crafting a new compelling vision and culture or merging cultures?

Based on years of research and advising Fortune1000 CEO's and senior leadership teams and his in-depth interviews with 14 global CEO's who are succeeding in positively transforming their cultures, John Mattone argues that the highest performing organizations both embrace and execute his 6 critical steps to achieving transformation, but transforming culture always begins in the C-Suite with a CEO and senior leadership team that must be willing to be "vulnerable" both individually and collectively. In this dynamic presentation, John Mattone details the essence of what is meant by the "vulnerability decision" as well as the other critical steps that must be embraced and executed in order for your organization to effectively accelerate its' own reinvention.

How to Unlock Your Massive Leadership Potential
This powerful program is based on John's Mattone's new CEO Read/Inc. Magazine best-seller, Intelligent Leadership (March, 2013). John Mattone will teach you the principles that make him the man current and future Fortune 500 leaders turn to for game-changing insights on how to overcome their self-imposed limiting thoughts and habits. He reveals his key insights for unlocking and unleashing greatness in yourself and your teams.

It's About Talent…It Will Always Be About Talent!
This powerful program is based on John Mattone's new best-selling book, Talent Leadership. This program is geared for HR professionals and operations leaders who are charged with designing, implementing and/or conducting talent assessment and development processes and practices. Mattone's proprietary "Stealth Leadership" Model provides the foundation for attendees to learn about the critical leadership assessment and coaching elements that drive operating success.

Success Mapping: Creating Your Powerful, Compelling Future
This interactive program will prepare and cultivate your heart, mind and soul so you are poised to "touch" the hearts, minds and souls of those with whom you work and live. In the role of grandparent, parent, spouse, son or daughter, and as a working professional-regardless of title or occupation, there is truly no more a noble, worthy or rewarding life pursuit than discovering the keys to achieving a stronger "mental state" as a foundation to unlocking and unleashing your own massive potential, as well as the potential of those with whom you work and live. John Mattone will teach you that success is not tied to having abundance; his philosophy is that it is the "disciplined pursuit of less, in the end, will give you more".

Leadership & Talent Management Trends: What's Now, What's Next?
This engaging and insightful program is based on John Mattone's "Trends in Executive Development" research published by Pearson, the world's leading education company. Professor Mattone's research is widely regarded as one of the most authoritative and respected global research studies in the field of leadership development. Mattone surveyed and interviewed over 100 global organizations to isolate the cutting edge executive development and talent management practices and processes they use to drive operating success.

How to Identify & Develop Your High-Potential and Future Leaders
This engaging program is designed to enable attendees to understand and develop a succession management process that accurately identifies and develops leaders and future leaders.
John Mattone is a powerfully engaging, internationally-acclaimed keynote speaker and top-ranked CEO executive coach. Since 2015, the research organization, Globalgurus.org, has ranked John Mattone as one of the world's top leadership authorities and speakers. In 2015, John Mattone's Intelligent Leadership, along with Tony Robbins' Creating Lasting Change and John Maxwell's 5 Levels of Leadership were named the three Top Advanced Leadership Development Programs that Change Lives.

John Mattone is widely acknowledged as the world's leading authority on corporate culture, culture transformation, and leadership. He is a respected advisor and coach to CEO's who lead small to mid-sized entrepreneurial organizations as well as CEO's who lead large global businesses, on how to create and sustain a leadership and talent culture that drives superior operating results.

Recently, John was honored by his executive coaching peers (The Association of Corporate Executive Coaches), with the prestigious 2015 International Executive Coach Thought Leader of Distinction Award, in recognition of his thought leadership and his work as a global executive coach. In 2014, the Award was humbly accepted by Marshall Goldsmith, the world's top-ranked executive coach. John is one of nine executive coaches in the world who have been awarded the coveted Master Corporate Executive Coach (MCEC) certification from the Association of Corporate Executive Coaches. John is also the creator of a number of breakthrough leadership and culture assessments, including the Mattone Leadership Enneagram Inventory (MLEI), which served as the centerpiece of his 2-part coaching session with Steve Jobs.

He was nominated for the prestigious 2013 Thinkers50 Leadership Award, which recognizes the global thinker who has contributed most significantly to our understanding of leadership over the last two years. He appears on the 2011 and 2013 Thinkers50 "Guru Radar", which recognizes the fastest rising stars in the field of leadership and he is currently recognized by HR.com and Warren Bennis' Leadership Excellence Magazine as one of the world's top independent leadership consultants, executive coaches, and speakers.

John is the author of eight books, including three best-sellers: Talent Leadership (2012-an Amazon Best-Seller), Intelligent Leadership (an Inc. Magazine and Amazon Best-Seller) and Cultural Transformations: Lessons of Leadership & Corporate Reinvention (Wiley-January 26, 2016), which recently became an Amazon #1 Best-Selling release in Human Resources and #2 in Management as well as an Inc. Magazine Best-Seller.

John is the co-author of one of the most respected studies of leadership and talent management in the world, "The Trends in Leadership Development and Talent Management, which is published bi-annually by Pearson. John was recently appointed Distinguished Senior Fellow of one of leading business schools in the world, the Hult International Business School and he is the host of his own show, The CEO Magazine's C-Suite Coaching Show.

John Mattone has over 30 years' experience in the fields of leadership development, human capital management, and personal success as an entrepreneur who has built two successful consulting firms, as the former President of one of the top leadership consulting firms in the world, Executive Development Associates, Inc. (EDA), and as a leading author and researcher known throughout the Fortune 500 as a cutting-edge thinker and expert in helping future leaders, leaders and organizations unlock their full potential.

John Mattone holds a B.S. Degree in Management and Organizational Behavior from Babson College and an M.S. in Industrial/Organizational Psychology from the University of Central Florida. John serves as an MBA faculty member at Florida Atlantic University where he teaches his popular course Global Leadership Assessment and Development and he also serves as an adjunct faculty member at ZfU International Business School in Zurich, Switzerland. John also serves as a Sr. Talent Management Consultant and Master Executive Coach for Executive Development Associates (where he formerly served as President) and he was recently named President of the International Center for Business Communication (and ICBC's first Hall of Fame inductee).

John is a member of numerous professional associations including the Society for Industrial and Organizational Psychology and the Association of Corporate Executive Coaches (ACEC), who recently appointed John as its' Middle East Ambassador and also named him to the advisory board of The University of Continuing Education Coaching Education (UCECE).
Books