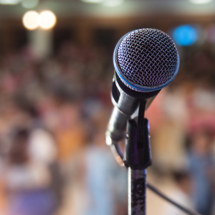 John Pinero
The Life & Times of Vince Lombardi
Traveling From
California
X
Program Descriptions
Keynote Speeches
Vince: The Life and Times of Vince Lombardi One Man Play
John Pinero, an actor, director, producer, and motivational speaker is Vince Lombardi in his one man play and motivational presentation. A member of SAG and AFTRA, John Pinero has worked on stage, screen and television for over 20 years.



People often told John Pinero that he looked like the late Vince Lombardi, a Fordham football player who planned to enter the priesthood but instead won six state championships as a high school coach, then became assistant to the famed Red Blaik at West Point, and finally took the cellar-dwelling Green Bay Packers to the first two Super Bowl championships.

The one man play, "Vince: The Life and Times of Vince Lombardi" premiered in 1996 in Studio City, California. Since then, "Vince: The Life and Times of Vince Lombardi" has been shown at theaters across the nation.

A couple of years after his one man play debuted, John Pinero began motivational speaking as Vince Lombardi. As a motivational speaker, John has an impressive client list, ranging from large corporations, including Honda Motors, Nissan, K.I., Orion Fittings, and numerous other corporations. John's intense contagious and inspiring portrayal of Vince Lombardi has earned him keynote speaking engagements at the Pro Football Hall of Fame, The Green Bay Packer Hall of Fame, and he was featured in the 2006 Pre-Game Super Bowl promos.

"Vince" is such a hit that the veteran Los Angeles Times sportswriter Mike Downey wrote, "I know my program said Lombardi was being played by John Pinero, but I didn't fall for that. That was Vince Lombardi up there on stage." As you listen to him perform as Vince Lombardi, maybe you will not only get an idea of how Lombardi inspired his players, but you will catch a spark of zeal yourself.